Scrap Your Way to Some Outdoor Fun With These Picnic Accessories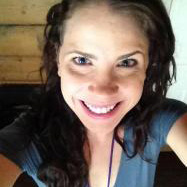 Katie Arnold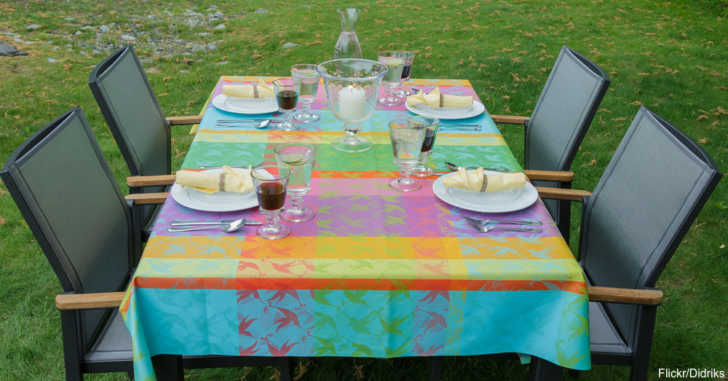 Summer time means more family gatherings on the patio, back porch or picnic table to enjoy the warm weather, good company and great food. As you plan your outdoor gatherings, take some time to create a few quilted sensations that recycle your fabric scraps into fantastic crafts.
Picnic Helpers
Picnic helpers provide easy storage space for picnic essentials, such as silverware and napkins. Add a third picnic helper to create a small trash can. All you need are some tin cans of various sizes, scissors, square scraps, a craft foam brush and some multipurpose glue. Keep a bowl and a wet washcloth handy for this project.
Remove the labels from your tin cans. Use the foam brush to apply an even coat of the all-purpose glue over the outside of one tin can along the upper half. Place your first fabric scrap along the upper edge of the can, and fold over the fabric to cover the lip. Smooth out the fabric as you go.
Continue to the bottom of the can. Overlap the bottom-most scraps along the bottom of the can, and glue the overlap to the bottom. Brush a thin layer of glue over the outside of the can, and then wipe away the excess with the wet washcloth. Let the first can dry while you work on other cans.
Picnic helpers let you store napkins and silverware upright so you don't have to fumble for them in a bag. These items stay in easy reach of everyone at the table. Use a large tin can, such as a coffee can, for trash such as empty hamburger bun bags, discarded plastic silverware, scraps of aluminum foil and used napkins. These handy containers make cleaning up and organizing a cinch.
Tablecloths
No outdoor gathering is complete without a tablecloth for your patio furniture or picnic table. Sew together triangular scraps of the same dimensions until you reach the size you need. Make sure to have plenty of overhang for the table. Finish off the edges of the tablecloth with rectangular scraps to hem the sides. This homemade cloth cleans up easily in a washing machine on the delicate cycle.
Placemats
Square and rectangular pieces combine for convenient placemats. Start with the center of the placemat and work outwards. Hem the sides so you have sturdy edges. These pieces also clean up well in a washing machine.These items make great gifts for family, friends, hostesses and newlyweds. As an added benefit, they let you recycle your fabric scraps and tin cans rather than throwing them in the trash. Do you have any great picnic quilting ideas? If you've made some cute and unique picnic accessories, we'd love to see the pictures.