New Ideas for Old Tires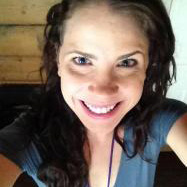 Katie Arnold
Old tires may be the last thing you think of when it comes to repurposing something for your kids. Discover eight new ways to upcycle rubber tires into items useful as outdoor playscapes for your children or grandchildren.
1. Tire Swing
An old-fashioned tire swing just needs a sturdy tire, three chains, and some nuts and bolts.
2. See Saw
Cut a tire in half, and then attach a sturdy piece of plywood to the flat part to make portable see saw.
3. Playground Equipment
Whole tires make fantastic, multi-tiered playground installations thanks to some thick PVC pipes.
4. Small Sand Box
Fill in the middle of a tire with sand for a stylish sandbox. You could even paint the tire your favorite shade of blue for an ocean look.