Make a Hanging Closet Organizer with no Sewing Skills at All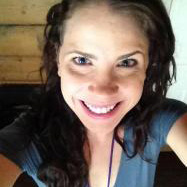 Katie Arnold
A hanging organizer makes any space appear less cluttered. These organizers sell for $40 and up on site such as Wayfair. Although you may find an inexpensive plain hanging organizer at a discount store, finding one that suits your tastes is not so easy. However, you can easily make a hanging closet organizer of your own, in your choice of material, regardless if you can sew.
Ann Le shows you how to put together a hanging magazine/wall organizer with fabric, cording, fabric glue and a wooden rod. This step-by-step video teaches you how to use fabric glue instead of sewing skills to construct your hanging organizer. Using the fabric gluing technique allows you to save time and energy. In only a few simple steps, your organizer is complete, although you have to allow the glue to dry overnight. You can view the finished DIY hanging organizer now on Ann Le's website.
Store your magazines, accessories and more in your homemade hanging organizer.