Hitting a Fall Cold Snap? Warm Up With This Cuddly Autumnal Quilt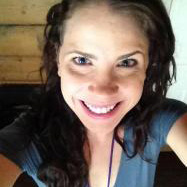 Katie Arnold
Fall brings to mind many wonderful things: the flurry of leaves, warm sweaters, pumpkin patches, warm mugs of hot apple cider and chilly nights. This video will show you how to make an easy autumn leaf quilt block that will keep you warm all season long. Any confident beginner can accomplish this design.
Start by simply choosing a main color and a background color to begin. These can be gold, yellow or other autumnal colors, but of course you can enjoy this quilt year-round by choosing a variety of other colors. Cut the main color into diagonal pieces for the leaves, then sew a rectangular piece of fabric between the diagonals to create the stem.
If you have never made a quilt before, just read these easy tips to help you get started and enter into the wonderful world of quilting!