Homemade Garden Stepping Stones Add Touches of Creativity to Outdoor Landscaping Projects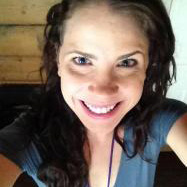 Katie Arnold
Stepping stones add a personal feel to your garden or landscaped area. Making your own stepping stones brings a creative touch to your outdoor space, and your kids can help with the design and construction. You can purchase basic landscaping stones from your local home improvement or gardening store and add designs on top of them, or make your own stones with dry cement mixes you find in the store.
Mosaics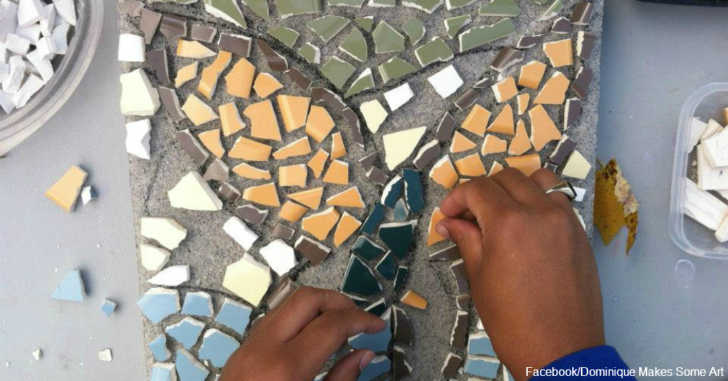 Mosaics form a larger pattern out of smaller pieces. Make a mold for your cement out of wood or plastic on a flat piece of ground, and lay out the pebbles or pieces of ceramic or colored glass in the pattern you want as a dry run. Remove the mosaic pieces before laying down two short pieces of 3/8-inch rebar on the ground. (Rebar prevents your stone from cracking over time.) Mix water into your cement mixture until it is the consistency of thick paste, and pour the wet cement mixture into the mold before laying the stones on top.
Let the cement cure for at least 24 hours before moving it. If you don't want to pour your own cement stone, use small amounts of wet mortar mix to attach mosaic pieces on top of an existing landscaping stone.
Hopscotch
Create hopscotch stepping stones with small pebbles or other natural materials arranged in the shape of numerals on each individual stone. Use mortar on top of purchased stones, or embed the pebbles into cement blocks as described previously. Younger children get a kick out of following the numbered path through your garden.
Leaf Imprints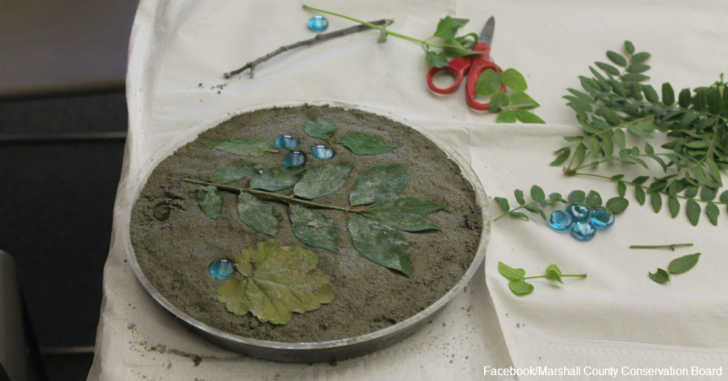 For leaf imprints, start by pouring your cement mixture into a small plastic tub. When the cement is still wet, place one big leaf or several small leaves on the surface to imprint the pattern. Let the mixture cure thoroughly, and then cut away the plastic with a utility knife. Paint your cement leaves green with special acrylic paints, or surround your leaf motifs with bright floral patterns to bring out the green at the center of the stone.
Bottle Caps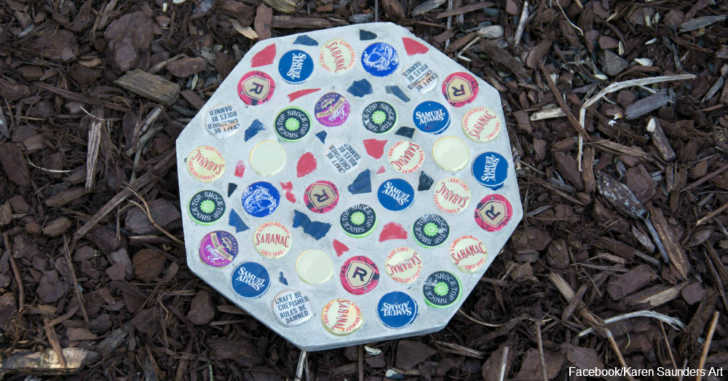 A few inverted bottle caps laid on top of cement stones create a way to easily scrape off any mud your shoes gather on rainy days in the garden. Embed several of these bottle caps face up to create a colorful layout that helps hide the inverted pieces.
Complete any of these DIY stepping stones in an afternoon of work followed by a day's worth of curing. Make sure you let the cement or mortar cure thoroughly before placing your stones outside in the elements.