Inexpensive Ways to Spice Up Your Dorm Room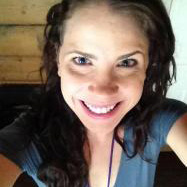 Katie Arnold
Decorating your dorm room doesn't need to cost you an arm and a leg. Come up with colorful and creative decorations to stylize your home decor by visiting your local Dollar Store. This video shows how materials from the Dollar Store can create intricate designs to spice up your room.
See how foam, Popsicle sticks and fake flowers create a succulent planter that doubles as an iPhone charger; or how wood blocks, craft paint, hooks and temporary tattoos form a flowery decorative hanger.
Suggestions from a Huffington Post article show more inexpensive ways to decorate your home, such as using glass beads or bamboo to beautifully decorate a candleholder or vase. The Budget Decorator offers decorative ideas including combining pebbles together to create a welcome mat and using a tray and paint to create a lovely "chalkboard platter."
For inspiration on inexpensive ways to add a little flair to your home, watch the video for a list of materials and step-by-step directions to create your own amazing designs. Then, look around your living space to see what you can transform into a stylish masterpiece.