Make Your Own Dusting Spray and Clean With an All-Natural Twist of Citrus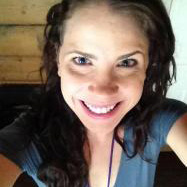 Katie Arnold
If you are at your wits end when it comes to dealing with a dusty home, know that we are right there with you! That is why we are happy to say that you need to look no further than this video to help save your sanity! If you are like us then you may also be looking how to swap commercial, chemical-filled dusting sprays for a family-safe DIY version.
By mixing a few ordinary household products with a few drops of essential oil for fragrance you end up with your own, all-natural cleaning spray. We particularly enjoy citrus oils for the fresh and super clean scent it leaves behind!
Citrus oil has many impressive uses that go beyond just home cleaning. Click here for a tutorial on how to make your own citrus-scented soap. It's great for yourself or to pack together as a gift!