Here's An Easy Way To Dress Up A Basic Outfit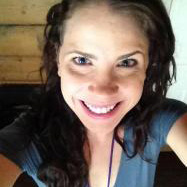 Katie Arnold
We want to help you brighten up a boring outfit this season with a crochet embellishment. According to Allwomenstalk, you can embellish any part of your outfit, from your bags to your jackets and dresses and even to your sandals.
These flowers would also be a great way to embellish another project you may have been working on!
Watch this video for a detailed guide to crocheting a beautiful daisy flower that you can attach to whatever you would like! And if you prefer written instructions or enjoy have them as a back-up to following along, check out this easy-to-follow tutorial that you can use.
When you are done with your crochet embellishment, be sure to let us know how you are using it to spruce up your outfit! We can not wait to see how creative you get with these pretty flowers.