This foundation technique will be a game changer!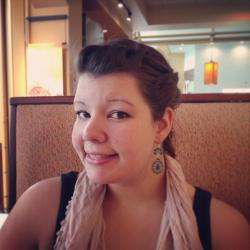 Jessica Griggs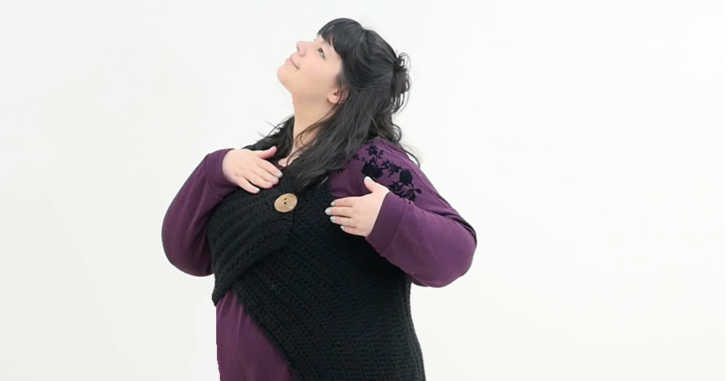 This Waterfall vest is so fun and versatile! Plus, it was easy to crochet, and the pattern comes in 4 sizes from small to 5X. What's not to love? This is the perfect pattern to work on while watching your favorite show. The bulk of this vest is a two-row repeat – extended double crochet and half double crochet. That's it! If you aren't familiar with the extended double crochet, we'll teach it to you in the video below.
This vest can be worn in a few different ways. We like the buttoned-over look, but it's just as cute when it's worn open, or with a button in the middle. Try out a few different ways and see which one you like best!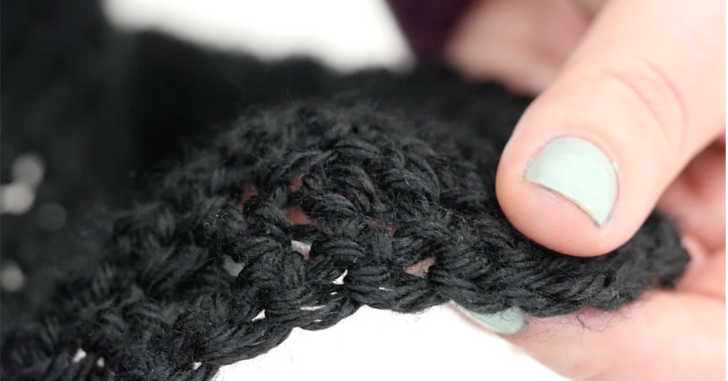 In addition to learning the extended double crochet stitch, we'll also teach you the foundation half double crochet stitch. If you don't know how yo foundation crochet, this is going to be a total game changer for you! This is my first project working with foundation crochets, but I'm definitely going to be incorporating the foundation crochet method in future projects!
Foundation crocheting is basically combining your first two rows. So, instead of chaining 175 (or however many the pattern calls for) and then turning your work and crocheting 174 half double crochets into the chain, which we all know is a huge pain, you can do all of the stitches at the same time. You'll be creating a chain as well as working a half double crochet. It sounds complicated, but once you get the hang of it, it's going to make your life so much easier! Watch the video below to see how this all comes together, and keep scrolling to get the free pattern for the Waterfall vest!
Supplies:
– 600 yards worsted weight yarn
– 5 mm hook
Directions:
(Note: The stitch count varies for different sizes, and the pattern is written as follows – S/M (L/XL, 2XL/3XL, 4XL/5XL)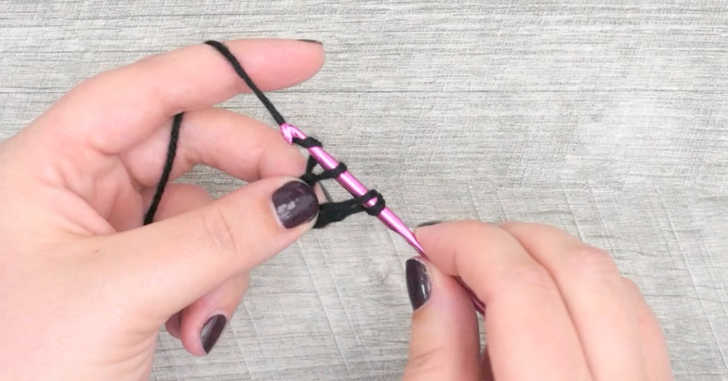 Row 1: Foundation Half Double Crochet 60 (64, 68, 72). (Or, chain the same number of stitches for your size + 2 and do a row of half double crochets).
Row 2 & 3: Ch 1, hdc in 1st st, *blo hdc in next st, flo hdc in next st; repeat from * until last st, hdc in last st & turn.
Row 4: ch 2, does not count as st, exdc in each st across, turn.
Row 5: ch 1, hdc each st across, turn.
Row 6 – 14 (16, 18, 20): repeat rows 4 & 5, then 4 again.
Row 15 (17, 19, 21): Arm hole row – ch 1, hdc 11 (11, 13, 13), ch 19 (21, 23, 25), sk 19 (21, 23, 25) hdc in remaining sts in row.
Row 16 (18, 20, 22) – 36 (40, 42, 42): repeat rows 4 & 5, then 4 again. Check across back and add or subtract rows for the best fit.
Row 37 (41, 43, 43): Arm hole row – ch 1, hdc 11 (11, 13, 13) ch 19 (21, 23, 25) sk 19 (21, 23, 25) hdc in remaining sts in row.
Row 38 (42, 44, 44) – 49 (55, 59, 61): repeat rows 4-5.
Row 50 (56, 60, 62) and 51 (57, 61, 63): Repeat row 2.
Edge: ch 1, sc around entire vest, working a ch 1 at each corner. Join yarn, cut and weave in ends.