I can't wait to make one for everyone I know!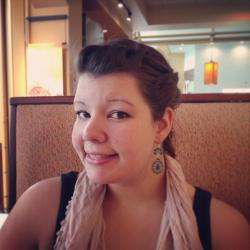 Jessica Griggs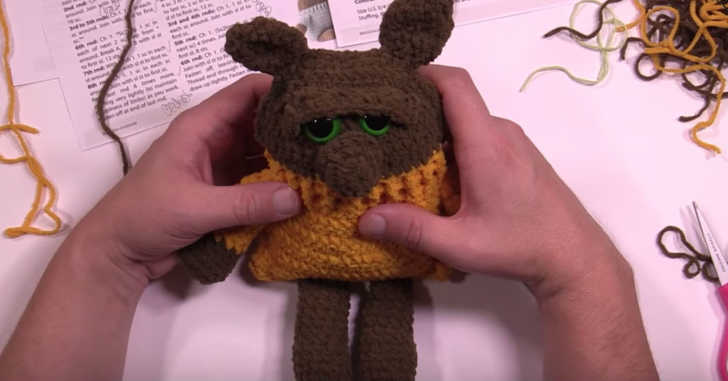 How cute is this little guy? The great thing about this pattern is that it's so easy to customize! You can stick with the original pattern and go for a classic bear with an embroidered face, or you can get creative like Mikey did in the video below and try adding in some of your own fun facial features like a grumpy brow and a snout. The sky is the limit once you get a hang of the basic body shape and arms!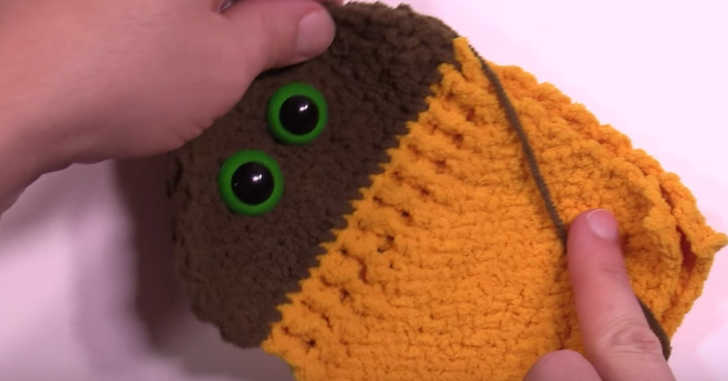 This crochet pattern is unlike a lot of others patterns used for toys or stuffed animals because it is a matter of crocheting two swatches that make up the main body and then slip stitching them together and filling it with stuffing. Most crochet stuffed toy animals are constructed by crocheting in the round. However, by doing each side separately, not only is it easier to complete, but it gives the bear a unique square shape!
Go ahead and see how to make this super cute bear, and feel free to customize to your heart's desire! Remember to share your photos of your completed bears in the comments below!