You'll be surprised at how easy this is!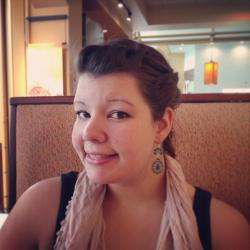 Jessica Griggs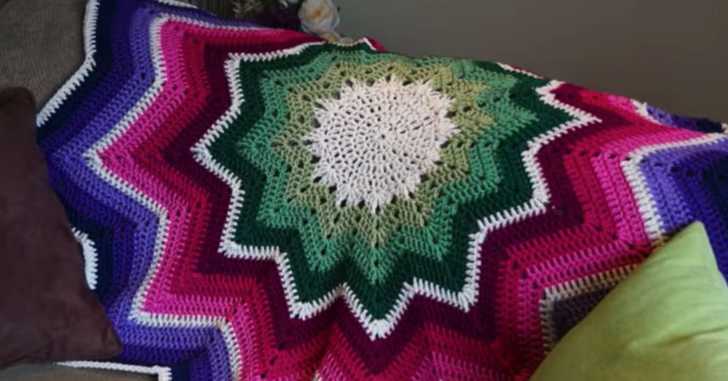 Isn't this crocheted afghan just lovely? I just can't get over the use of gradient colors with this stunning pattern. You'll notice int he first few rows there are varying colors of green – from light to dark – followed by pink and then blue, each separated by a bright white stripe. This is a perfect example of how yarn color and choice really make a huge difference in the final product.
Of course, you could always use one or two colors for this pattern, or alternate in chunky stripes, but that's the beauty of crochet – no two projects will ever look the same!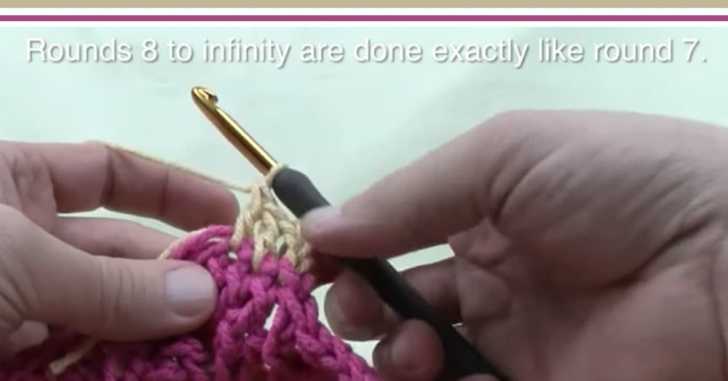 If you've ever crocheted granny squares before, then you'll already have an idea of how fun and easy this project is! Once you crochet the first six rounds of expanding the blanket from the center and setting up your first pointed round, all the other rounds are a repeat of round 7. I love these kinds of projects! They are fun and interesting, while not too complicated to watch your favorite show in the background.
Go ahead and watch the video below and crochet along with Mikey from The Crochet Crowd as he shows us what to do step by step. Happy crocheting, friends!