You won't believe what she makes with this!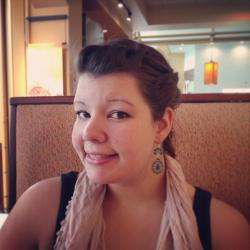 Jessica Griggs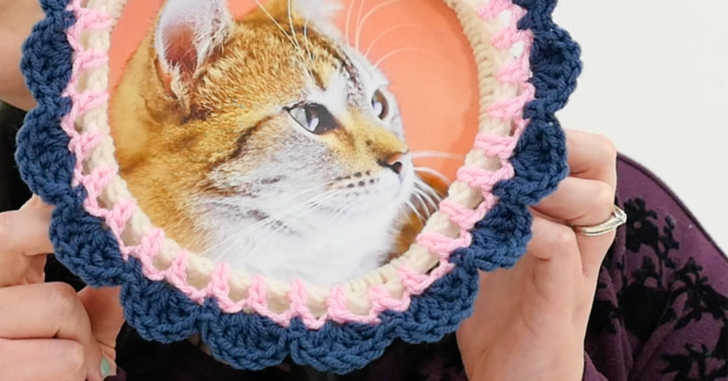 How cute is this little DIY picture frame? I just love the idea of using crochet as part of decorating the house, and what a fun and creative idea to use embroidery hoops and crochet together! To make this yourself, you'll need an embroidery hoop, a few different colors of yarn, some felt, and a crochet hook. Keep reading to see how it all comes together!
I love this idea not only for pictures, but for a DIY chalkboard, or an earring holder. For the chalkboard, all you'd need is a vinyl chalkboard in place of the photo, and for the earring holder, just get some mesh in place of the felt! See what we did and get inspired to make your own variations!
I've seen a few different methods of how to crochet around an embroidery hoop. The key to this method is to only crochet around the inner hoop. The outer hoop acts as a way to secure the crochet, and push it forward, creating depth in the picture frame.
Since everyone will be working with different sized embroidery hoops, different yarn, and different sized hooks, there isn't a set stitch count for this – you'll have to be comfortable going with the flow and fudging some stitches at the end. In the end, it's only 4 rounds of crochet, so if you get to the end of a round and you don't like the way it looks – change it! It won't take long for you to get a feel for what things will look like. Go ahead and watch the video below, and keep scrolling to get our general pattern guidelines.
Supplies:
– Embroidery Hoops
– Cotton yarn
– 4 mm crochet hook
– Felt
– Picture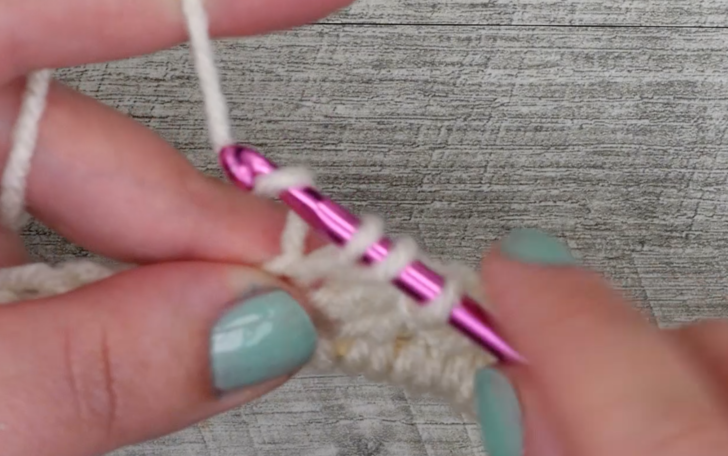 Directions:
1. Make a slip knot on crochet hook and sl st onto the center embroidery hoop. SC all around the hoop.
2. At the end of the round, sl st into the first st, ch 1, and half double crochet around the hoop.
3. At the end of the hoop, turn around and ch 3. Then, DC, ch 1 into every other st in the previous row. Join to the first CH 3 with a sl st.
4. Create scallops by sk 1 st & DC 7 into the next, sk 1 st, then SC in the next. Repeat till the end, cut yarn and weave in ends.
5. To mount photo: cut photo slightly larger than the inside of the embroidery hoop. Set aside.
6. Cut a piece of felt slightly larger than the hoop and place on the wrong side of the crocheted hoop. Then, secure the felt to the hoop by tightening the outer hoop. Insert photo into hoop, tucking the edges in between the hoop and the felt.