Perfect to keep baby cozy or for those adorable infant photos!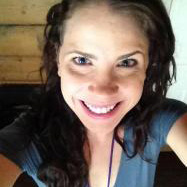 Katie Arnold
It is starting to seem like that time when everyone we know is having a new baby and you better believe we are not complaining! Not only does this mean new life and new babies to snuggle, it means more projects to spoil that little one with before they even enter the world!
One of our favorite projects for baby (and mom, of course) is this adorable infant cocoon! We found this tutorial from YvetteMarieCrafts that we know you will love. This project is easy, simple and we are sure the parents to be will be so thankful for this adorable gift! We can see the parents to be especially loving this project for any planned newborn photo shoots!
No need to be intimidated by this project, but if you don't have the magic ring down, be sure to check out this tutorial!