You'll love using up any extra yarn on these pretty dishcloths!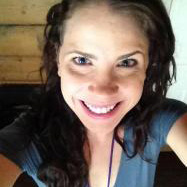 Katie Arnold
As I was going through my stash of yarn the other day, I realized just how much extra yarn perfect for dish cloths that I had on hand and decided it was time that I find a project to help clear out some of the excess, and get to a more reasonable yarn supply level.
It was perfect timing when later that day, I found this tutorial from Fiber Flux for Lotus Bloom Dishcloths. These are not only colorful and pretty, but they are a great way to use up some of that extra yarn you may have lying around as well.
Check out the below video tutorial and get started on your very own Lotus Bloom Dishcloths; we know you'll love them! We can not wait to see your dishcloths or the other projects you come up with to use up that leftover yarn!