With only a few supplies you have on hand, this trick will save you time and hassle!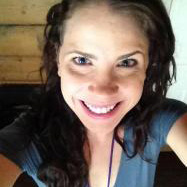 Katie Arnold
Looking for a new way to wind up that roll of yarn? Thanks to this video from BogoVideo we have a fun and new trick to wind up your yarn in what may be one of the fastest ways possible.
For this trick you only need a few supplies that we are sure you already have hanging around the house and it will save you plenty of precious time you would rather be spending with your next crochet project or hanging out at the craft store picking up other colors of yarn. (Hey, we understand, we are in the same boat!)
Okay, now it is your turn, do you have any special crochet hacks that we should know about? Have you found the best way to keep your yarn from getting tangled? Or to make sure you don't lose your spot? We want to hear them so be sure to share them with us here!