Whether we're picking up a coffee on the go or brewing up a mug of tea at home, these 6 projects create cute and comfy cozies to make our cups extra special!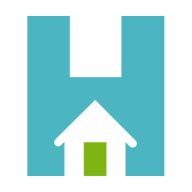 Caitlin Green
We love our coffee, no matter the season. While we often make it at home or the office, it is nice to treat ourselves from time to time by picking it up at our local coffee shops. One of our favorite things to do lately instead of grabbing on of the cardboard sleeves that will be thrown away with the cup when we're done, is to make our own – so whether we're picking up a coffee on the go or brewing up a mug of tea at home, we'll have a cute and comfy cozy to make it extra special!
The Basics
Give your coffee cup a fashionable makeover with these easy-to-make crochet cup warmers. Cute and functional, these warmers create a barrier between your hands and the hot surface of your favorite early morning beverages. This step-by-step tutorial shows you how to create one of these adorable cozies using a 6 millimeter crochet hook, with the option of a button embellishment.
If you're looking for a fun little project that's simple enough for beginners, give this coffee cozy a try! Not only can you personalize it to make it look the way you want, but it's eco-friendly and you can use it every day! This tutorial from A Crafty House gives us a step by step demonstration of how to make the cute little cozies.
Got the basics down? We know you do – head to the next page for more fun (and more challenging!) ideas.