I love the finished project! So cool!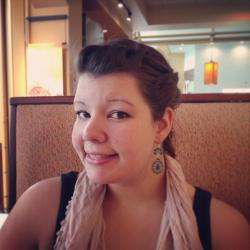 Jessica Griggs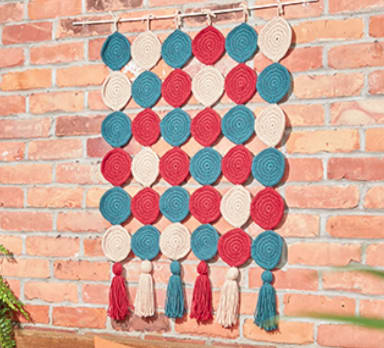 This crochet wall hanging is the perfect mix of modern and retro! I love the minimal style that uses geometrical shapes to fill space on a wall, while also throwing the style back to the 70s with those fun and funky tassels! This is a great beginner project as you'll get a lot of practice crocheting circles and learn how to join, as well as an easy way to make tassels!
I love these kinds of projects! This wall hanging is a great stash buster. If your scrap yarn pile looks anything like mine, you could probably make 3 or 4 of these and still have some left over! This wall hanging is a super portable project – just take a skein of yarn with you and crochet multiple circles while you wait at the doctor's office, a friend's house, or on the bus. Don't forget to share photos of your finished wall hanging with us in the comments below!