Who knew this technique was actually really easy to master?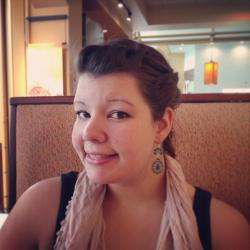 Jessica Griggs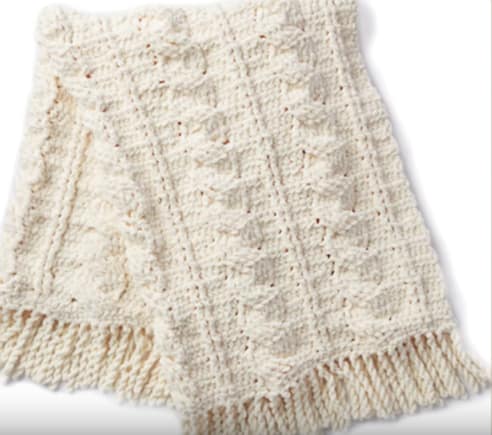 This crochet cables afghan is simply stunning, don't you agree? When I think of cables, usually I think of knitting. But in today's tutorial, you'll see how to create this same effect with crochet. It really is easier than it looks!
This particular crocheting method is all about utilizing the front post and back post crochet. In crochet, you have a few options for where to place your stitch. Most stitches are placed underneath the "v" created in the previous row. You can also crochet into the back part of the V (BLO) or the front part of the V (FLO). In this video, we see how to crochet around an entire post.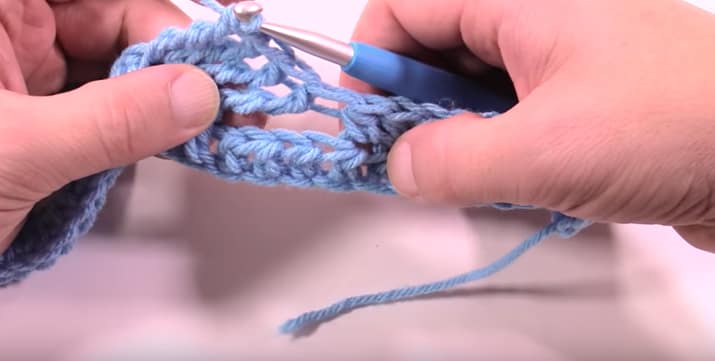 By crocheting around the post, you get that nice, raised texutre to form the cables. After you get tha hang of front and back post crocheting, you're well on your way to mastering this classic technique.
Now, this afghan pattern calls for quite a bit of yarn – 9 skeins to be exact. That's what makes this blanket extra snuggle and warm! The cables provide a nice thick texture for a blanket. This is perfect for wrapping around yourself and curling up by the fire on a cold winter's night!