Container gardening at its best!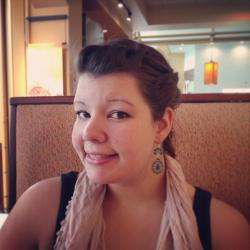 Jessica Griggs
Do you have big dreams of growing your own food, but are limited to a small space? We've got good news for you! If you have soil, a container, and a balcony, you can grow corn! That's right! You don't need acres of land to have a great harvest of corn, you just need to know some basics about container gardening and make sure you pick the right variety of corn. Read on to find out more!
Container
The first step is to choose the right container. You'll need something 12 inches deep, and 12 inches wide. This will accommodate four corn plants. Use your imagination! It doesn't have to be a clay pot (though that will work just fine), it can be a lined wooden crate or a garbage can, a laundry basket, just whatever you have on hand. Make sure your container has drainage holes in the bottom.