If you can half double crochet, you can make this!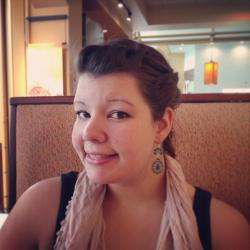 Jessica Griggs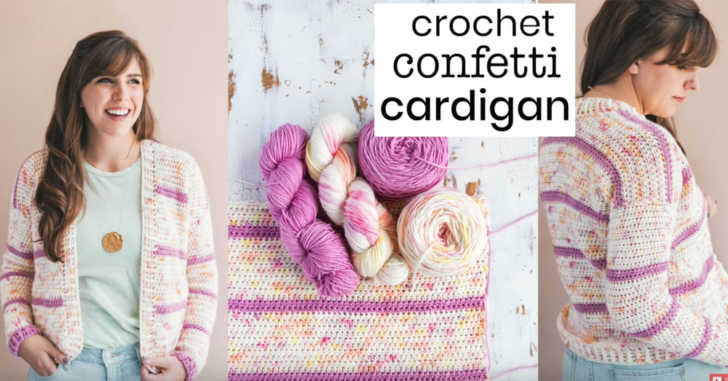 Have you ever crocheted an item of clothing before? I'm not talking about wraps or scarves… I'm talking about sweaters and cardigans. I always thought that crocheting a sweater or cardigan would be so difficult with all the shaping and making sure you have the right size, etc., etc. But, as you'll see in the video below, there's really nothing to be afraid of!
This pattern is so simple. It's the perfect first wearable pattern if you've never made one before. Keep reading to see how this cardigan is constructed, and then get the full instructions in the video below!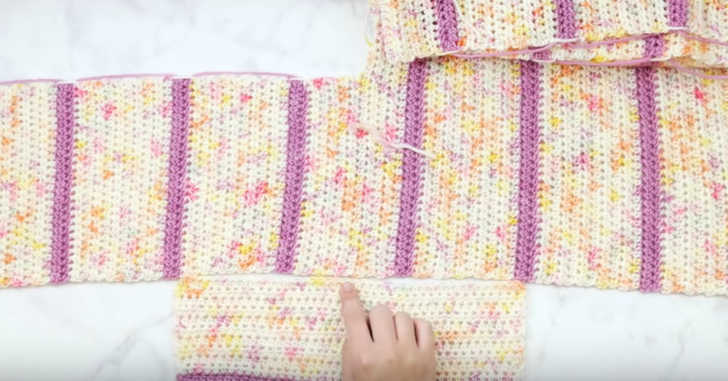 You'll start by crocheting the back panel of the cardigan. This pattern calls for two different colored yarns, but you can work with whatever you want. The back is simply rows of double crochet. That's it! Then, you'll work on the front panel, which is actually attached to the back. You'll start the next row as normal, only you'll stop halfway down the row and turn. This will be the new section that you'll continue half double crocheting. Then, add a second panel to match the other side. Finally, move onto the sleeves, and before you know it, you're all done!
Really, this pattern is so easy to work and to understand. Go ahead and see how easy it is in the video below!