Are you willing to try this?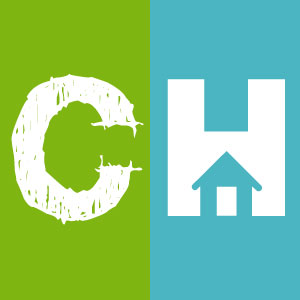 Crafty House
Johanna Basford has created something wonderful. Several years ago a publishing house approached her to make a coloring book for them after seeing some of her pieces. Basford, however, suggested that the coloring book be for adults! She sent them samples of her beautiful artwork, intricate and full of small details to fill in with a whole spectrum of colors. What she didn't realize is that the book would be a huge success!
Alessandra Butteux Alves Micheli, Secret Garden / Via JohannaBasford.com
---
Her first coloring book, Secret Garden, has been translated into 14 languages and has sold over a million copies. She even has a follow-up book called, Enchanted Forest! But why has such a strange breed of book been such a success? In an interview with NPR's Audie Cornish, Basford said:
"Chances are last time you picked up pens or pencils you didn't have a mortgage or like a really horrible boss or anything."
Paula Peretti, Enchanted Forest / Via JohannaBasford.com
---
Basford says that the drawings are based on memories from her childhood in Scotland, but we give most of the credit to her wonderful imagination. Coloring books allow us to experience again the creative life of our childhood, to tune out the world for a little while and just color. In the same interview, Basford says:
"You don't have to sit down with a blank sheet of paper or, you know, have that scary moment of thinking, 'What can I draw?'"
---
And for those who want room to freestyle, there is enough blank space in the background for your own creations! In the midst of all this fun and creativity, though, there is just one question left:
Will you color in the lines?