This is truly the easiest DIY ever!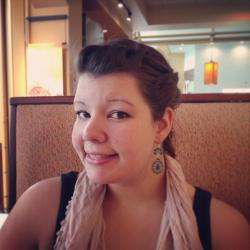 Jessica Griggs
Aren't these trays absolutely adorable? We've always wanted a cute little tray to set on the coffee table when serving guests (or just having a mid-morning snack all for ourselves). It's hard to find just the right style, and of course, once you do, it always costs way more than you're willing to spend. But that's why we love DIY projects!
Once you figure out how to make it for yourself, the possibilities are endless. There's always a way to make sure you're getting exactly what you had in mind, and the best part is – doing it yourself is usually way cheaper! That's a real win-win in our book.
This particular DIY is quite simple. There are three parts you'll need to make your very own coffee table tray. First, you'll need a picture frame with the glass still intact. Now, this could be a smaller frame like the 8×10 inch frames we used, or you could find a large picture frame if you're looking for a bigger tray that could fit a whole meal. Once you have the frame picked out, it's time to find the right handles. You can order kitchen cabinet handles online, or just hop over to your local hardware store and grab a set.
The last piece of the puzzle is to find some cute scrapbook paper to fit inside the frame. We think this turned out just great! Plus, with these trays, you can write on the glass with a dry erase marker for a fun, added customization! Wouldn't this be a fun way to serve breakfast in bed with a little, "I love you" note? Go ahead and see what we did in the video below!