This is easier than it looks!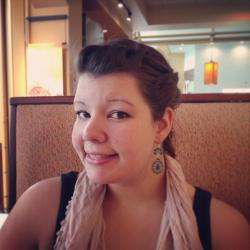 Jessica Griggs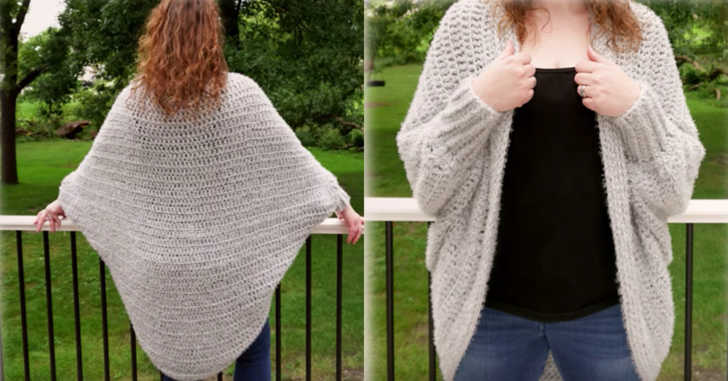 Doesn't this cocoon cardigan look so comfy and cozy? It's perfect for the fall days ahead of us! This is the perfect cardigan to wrap up in while reading by the fire, or out on a walk during a brisk fall day. Not only is this cardigan adorable, but it's also actually really easy to make!
Keep reading to get more info on the pattern, and then watch the video below for the full instructions.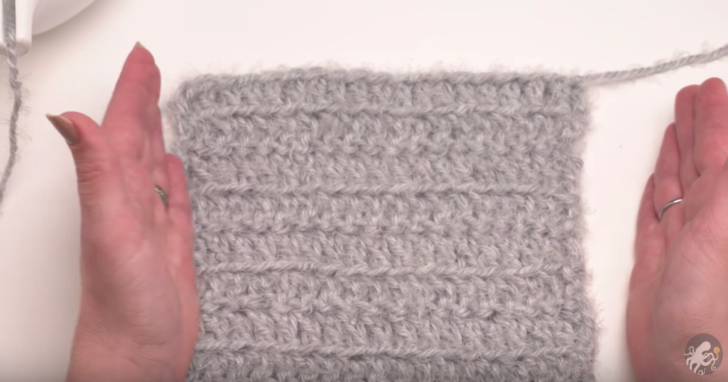 The majority of this pattern is simply crocheting a rectangle of double crochets. Seriously, it's that easy. There's no multiple of stitches to start out with since it's just double crochet, so you can make a custom fit! Once you've crocheted the rectangle, it's just a matter of folding and closing the seams and finally adding sleeves.
Go ahead and get the full tutorial in the video below, and don't forget to share photos of your finished cardigans in the comments below! As always, happy crocheting, friends!