Half square triangles, flying geese, and fat quarters, oh my!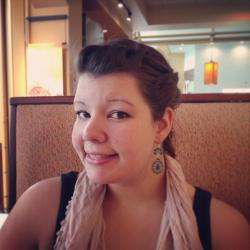 Jessica Griggs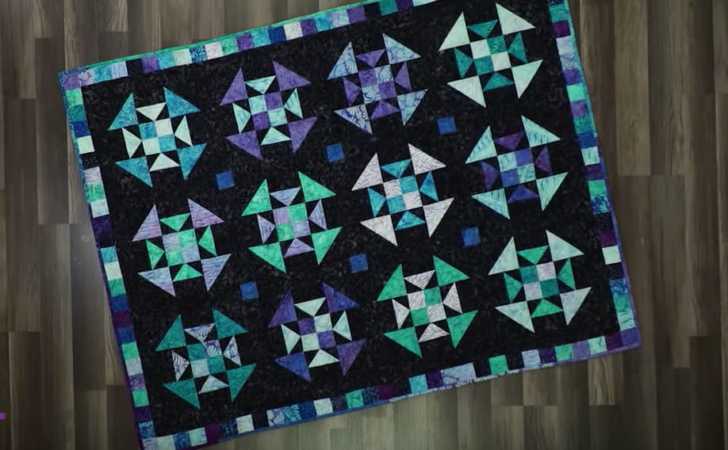 Angela Walters is back again with another gorgeous quilt for us! This is a slight variation on the classic Churn Dash quilt block. The traditional block has half square triangles and stripes, whereas this updated version uses flying geese to really draw attention and create those dynamic angles!
The other thing I just love about this quilt is the color! Those jewel tones really pop with the black background color. Everything about this quilt is so stunning, from the modern redesign to the edgy color palate. Go ahead and see how Angela puts it all together in the video below!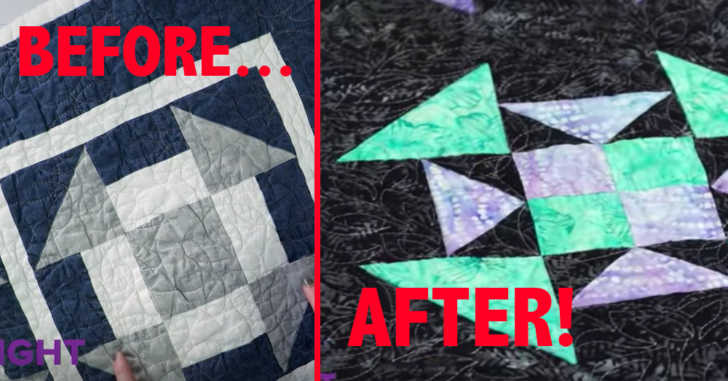 In case you forgot what the classic Churn Dash quilt block looks like, here's a side-by-side comparisson. It's amazing what a few flying geese can do in a pattern, right? Angela tells us that this churn dash quilt was one of her first quilts, and she was so proud of it! While it is a lovely quilt, I think we know that Angela's quilting skills have definitely improved over the years. It's fun to look back on those first few projects though, right?
What was your first quilt? Share a photo with us in the comments below! We love getting pictures from you guys!