Think sweaters are too hard to knit? Think again?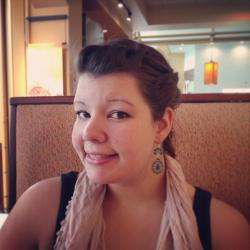 Jessica Griggs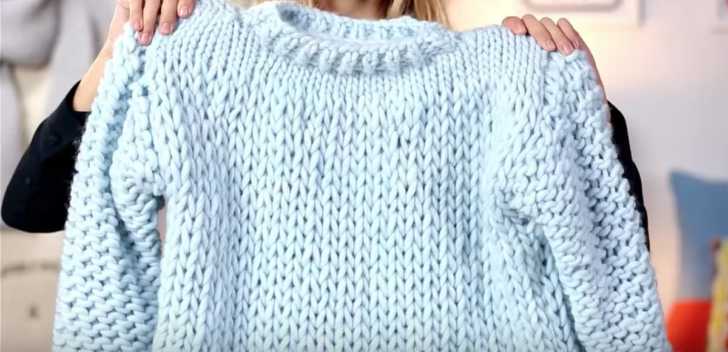 How adorable is this chunky sweater? It is so warm and cozy – perfect for the cold winter months ahead! I love these oversized sweaters that are so in style right now, but I don't love how much they cost! Luckily for us, Wool And The Gang has a downloadable pattern for this sweater and a tutorial for you to knit along with below!
If you've never heard of Wool And The Gang, they are a fashion brand from London. They have ready-made items on their website, but what's so awesome and unique about this company, is that you can actually make everything they sell – and they provide the exact patterns for you to do just that.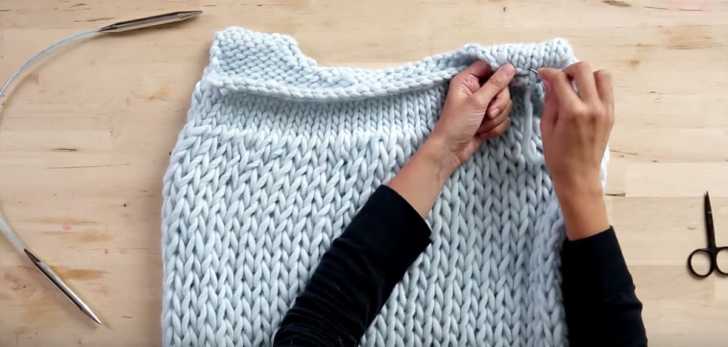 The sweater we're about to knit below is actually quite simple. It is knit in sections – a front and a back done in stockinette stitch, with some easy shoulder shaping, and then two sleeves. We see how to assemble everything and add a collar. The best thing about making your own clothes is that you can customize everything! If you want a longer, turtleneck collar, you can do that instead. If you have long arms, you can make your sweater fit and feel exactly the way you want! Plus, we learn how to join pieces with an invisible seam. Amazing! Learn everything you need to know to make this sweater, from the first cast on stitch to the last assembly stitch!