Looking at all of the Christmas lights is a perfectly safe activity for us to enjoy while we are engaging in the necessary social distancing, after all!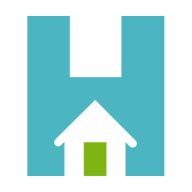 Chris Winters
As the global pandemic continues to worsen, more and more people are looking for unique ways to express their sorrow. For some, this means taking the opportunity to look on the bright side. Yes, they mean this literally. Twitter users are looking to start a new trend to reduce the level of fear that everyone is feeling.
Now that there is an increased need for social distancing, these are the types of gestures that will mean a lot to people. Parents who are going to be taking care of their kids at home for an extended period are also in search of that proverbial light at the end of the tunnel. The Christmas lights for coronavirus trend is taking the online world by storm, that is for sure.
What if we all put our Christmas lights back up? Then we could get in the car and drive around and look at them. That seems like a fair social distancing activity.

— Lane Grindle (@lanegrindle) March 15, 2020
At this point, the online world is the real world to many of us. There is little to do all day but binge Netflix and scroll our Twitter and Instagram feeds. If we are all going to be stuck inside for the foreseeable future, we may as well make sure that our homes look as beautiful as possible. This is one of the rare instances where we agree with the Twitter mob.
A friend just shared that an elderly neighbor came to her house and asked her husband to turn on the Christmas lights because there's so much darkness and scariness now. So, there are bright dancing Christmas lights now on in their neighborhood. #coronakindness

— Lisa St. Regis (@LisaStRegis) March 15, 2020
Lane Grindle is a Twitter user who makes a very valid point: looking at all of the Christmas lights is a perfectly safe activity for us to enjoy while we are engaging in the necessary social distancing.
My youngest son was bored today and said, "can we put Christmas lights on our tree outside to cheer us up?" Great idea buddy. Lights are on tonight as a sign of hope and the sweet mind of my 10 year old. #Rhodeisland #hope #lovemysons #Christmas #Cumberland pic.twitter.com/qhVjeuLc02

— Mike Griffin (@rhodyknowsbest) March 16, 2020
Social distancing may not be easy for all of us but it is very necessary at the current moment. When the kids are home from school, the Christmas lights can also serve as a helpful distraction. The lights also serve as a representation of our more hopeful side. Everyone is waiting and wishing for this quarantine period to finally end.
My mom thinks people should start putting up Christmas lights in their windows to remind each other that there is still life & light while we #StayTheFHome.

I think she's on to something.#DoingMyPartCO #CoronavirusUSA #LightsForLife pic.twitter.com/XHxDyORAcS

— 🎧Michael (🎨📸😷) (@quickbear) March 16, 2020
It is hard to appreciate how nice it is to be able to see all of your friends and loved ones until that simple privilege has been taken away from you. This is time for all of us to create our own light that can shine through all of the darkness. Please be sure to pass this awesome idea to your friends and loved ones, so that we can all illuminate our neighborhoods.