Add a festive glow to the holiday season with this easy mason jar craft.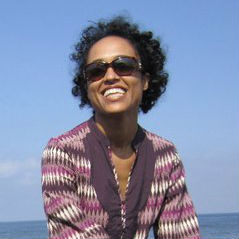 Sarah Cool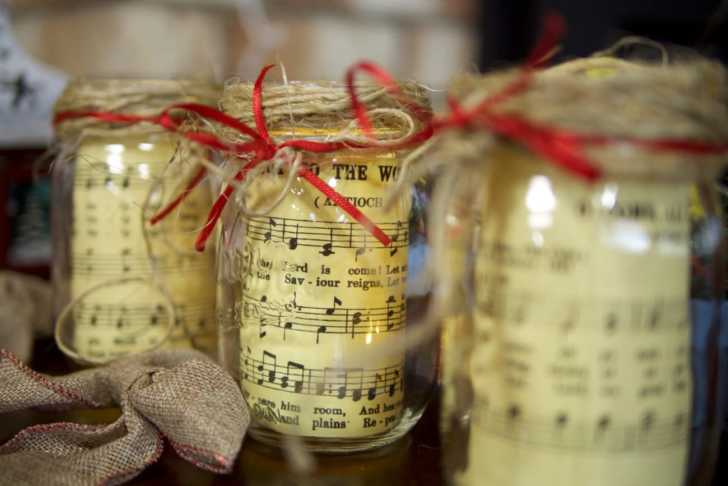 Mason jars have so many different uses! We've found another way to turn this everyday kitchen item into lovely holiday home decor. This particular craft couldn't be more simple even for the most rookie crafter. Cardstock, a mason jar, some twine and a flameless candle are all you need to pull off custom Christmas luminaries.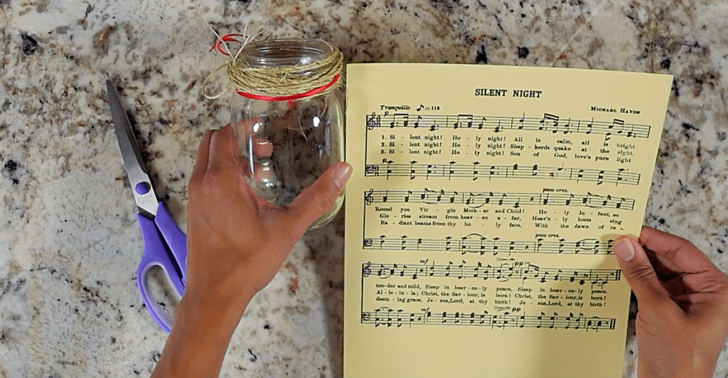 Do a quick internet search for free printable Christmas carols and choose your favorite holiday classics. Switch on the flameless candle and set the mason jar on your mantle or side table and enjoy the holiday glow! This comes together in less than 5 minutes but has an entire season's worth of value and use. You don't need a mason jar to pull this off – a clear vase or glass will also do the trick. This craft is a fun and simple way to brighten up any room and share good Christmas cheer – you may even be inspired to go carolling!
Supplies
— Mason jar
— Cardstock
— Twine
— Scissors
— Battery operated tealight
— Optional: holiday ribbon
Directions
— Wrap twine around opening of the jar. Leave an extra length of twine before you start wrapping. Once the lid is completely wrapped, cut twine, leaving extra length. Bring the two extra lengths together to tie a bow, securing the twine around the lid. Tie around decorative ribbon (optional).
— Print a copy of a Christmas carol (a quick internet search will yield several options).
— Measure printout and cut out the carol based on the height of the mason jar, roll the paper and insert into jar.
— Drop in a battery operated tealight.