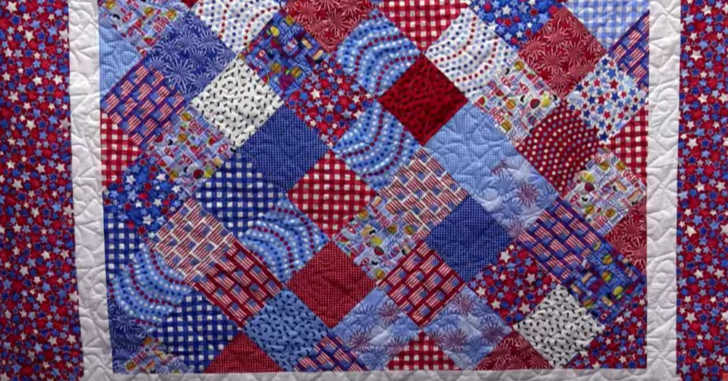 Are you looking for a fun and easy patriotic quilt to throw together just in time for the big holiday? This charm on point quilt is the perfect project for quilters of all skill levels. What better way to have a picnic with friends and family or watch the fireworks than on this beautiful and festive quilt?
Jenny from the Missouri Star Quilt Company is back with another amazing tutorial. She'll walk us through every step of the way!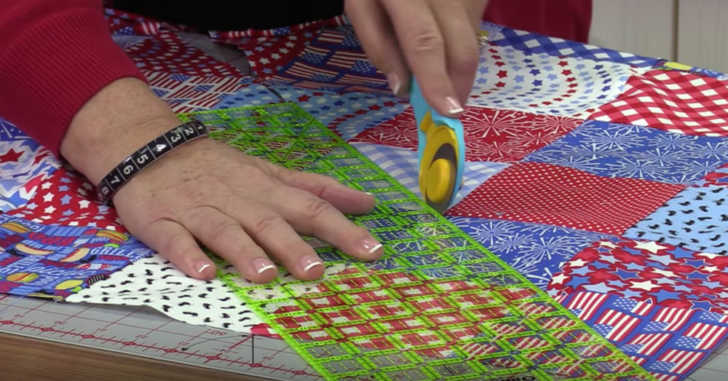 Grab your favorite charm pack – Jenny went with a fancy patriotic print for this project, but of course, you can choose whatever makes you happy. If you have some leftover fabric from a previous project, you can even make your own charm squares by measuring and cutting the fabric into 5-inch squares.
From there, this quilt could not be easier. Simply sew all of your squares together in rows, and sew the rows together. Then, just make your cuts and sew everything back up! This is a great project for seasoned quilters to have up their sleeve, as well as a perfect first project for beginners. Watch the video below to see how it all comes together!