I can't believe I never noticed this before!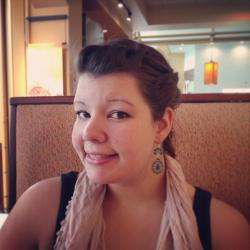 Jessica Griggs
How frustrating is it to start on a new crochet project only to find after a few rows you've been working on the wrong end of the yarn? You can either pull everything out and start over after finding the right end of the yarn or grin and bear the annoyance of unraveling around and around and around the outside of the skein. After watching this video, you'll never have to deal with the wrong end of the yarn again!
You read that right. Our friend, Jayda in Stitches, is here to show us how to find the center pull yarn on any skein. Did you know that a lot of skeins actually mark the correct end? I literally never noticed! Go ahead, check your Red Heart yarn label, and you'll find an arrow pointing to side A and B. Is your yarn not labeled? Never fear! Jayda gives us some helpful hints on how to locate the correct side of the yarn to ensure easy crocheting from here on out. You won't want to miss this video!