I can't believe I've never thought of doing this before!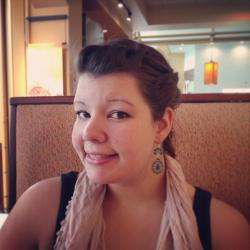 Jessica Griggs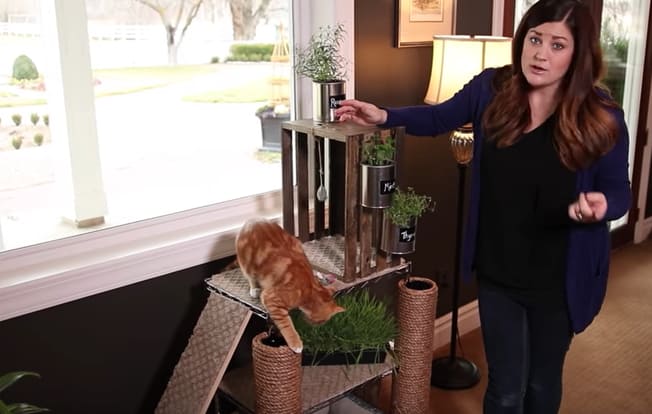 Isn't this cat tower garden the most amazing thing to happen to gardens, cats, and towers everywhere?! I absolutely love this DIY project and can't wait to try and recreate it for myself – well, for my cat.
In the video below, Laura from the Garden Answer walks us through the details of her cat tower garden. She started with one of those inexpensive metal shelving units and created a fun little oasis that any kitty would love!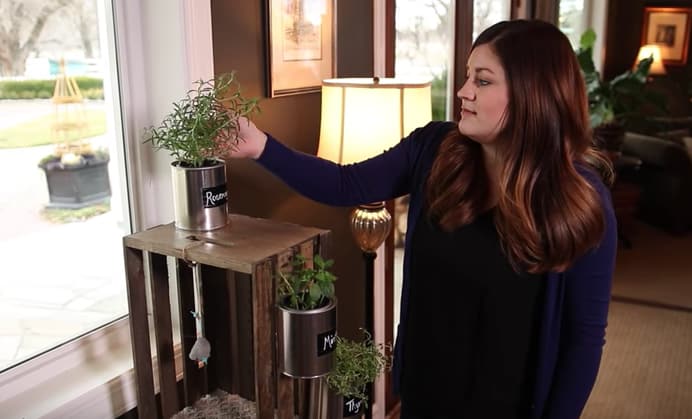 You can spruce up your kitty's space however you want, but I love these ideas Laura gives us. She used some paint cans to house herbs for kitty to smell and play with. I love that rosemary is a natural flea repellant, so kitty can play and ward off nasty fleas at the same time!
With all the fun things going on with this cat tower garden, it's no wonder the little guy loves it so much! Go ahead and get inspired to make your own, and don't forget to share with all of your crazy cat friends!