You'll love this cute, creative cactus!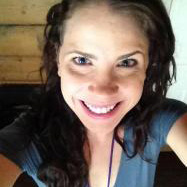 Katie Arnold
Sometimes we come across a project that makes perfect sense, like this cactus pincushion! It is so cute, and really is the perfect little guy to keep you company while you quilt or work on any other sewing projects! We promise, this is such a fun project!
If you are new to sewing, this would be a great project to practice many of your new-found skills, while also earning yourself a new pincushion (and trust us, you can never have too many pincushions!).
Using this free, downloadable pattern from MadeByMarzipan, you can make your very own cactus pincushion! It is quick, simple and so fun to make; just follow along with this wonderful tutorial and you will be all set!
Do you have a cute and fun pincushion too? Let us know in the comments what yours looks like!