These are the most adorable things I've ever seen!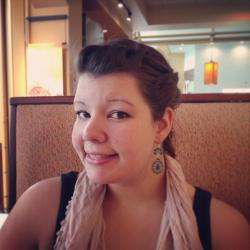 Jessica Griggs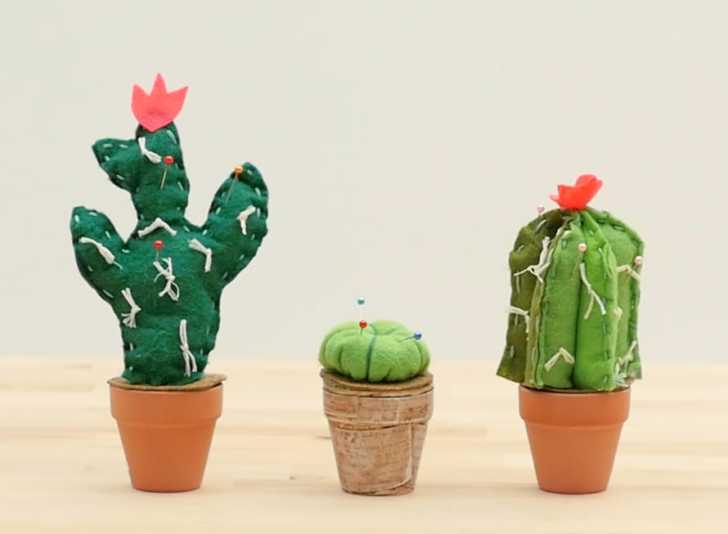 Seriously, have you ever seen a more adorable pin cushion before? I just love these little guys! And they are so easy to make. You just need some green, brown, and pink felt, contrasting embroidery floss, and batting! These come together in a snap.
Wouldn't these make a great little gift set for any of your sewing or quilting friends? I can think of a few people who would just flip over these – myself included! Go ahead and see what we did in the video below, and feel free to modify to your wants and needs.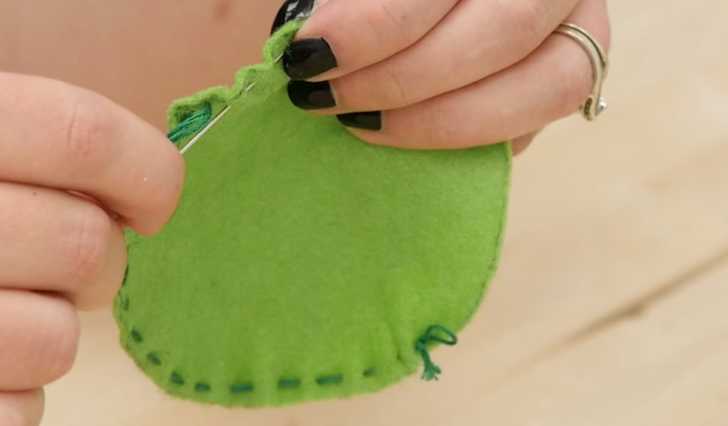 One thing I thought of after I made these cute little cacti, was to use a magnet in the bottom of the flower pot. That way you can stick pins in the cactus, but also have a stock pile on the bottom. I personally find that I like to grab pins from the cushion, but I find it easier to put pins back on a magnet. While I'm working on a project I don't have time to stick it back in the cushion, so it's nice to have to option to toss it on a magnet!
Don't forget to share photos with us from your finished cacti!