This is easy to memorize and repeat!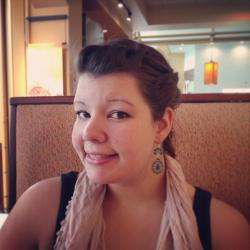 Jessica Griggs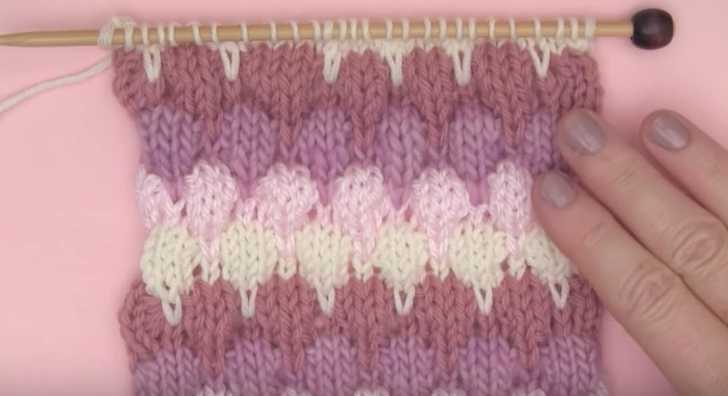 Have you ever seen this lovely bubble stitch before? I remember my grandma gave me a knitted afghan using this stitch and a gradient of pinks and blues. I still have it in my room! I am so excited to view this tutorial and learn how to knit this stitch for myself!
The pattern is mostly knit in stockinette stitch – alternating rows of purl and knit. The key to getting that gorgeous bubble texture is the "k4b" or "knit 4 below." To do this, you actually drop a stitch 4 rows below, so you see 4 of the "ladders" from previous rows, and then pick the stitch back up and knit through the ladders. Don't worry if this seems intimidating, it is actually quite easy once you get the hang of it. This tutorial walks us through every step of the way! Go ahead and see how easy the bubble stitch really is in the video below. Happy knitting, friends!