Get the free pattern and lots of tips on this stitch!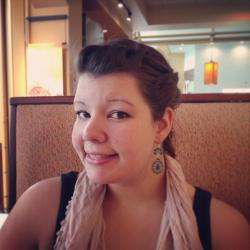 Jessica Griggs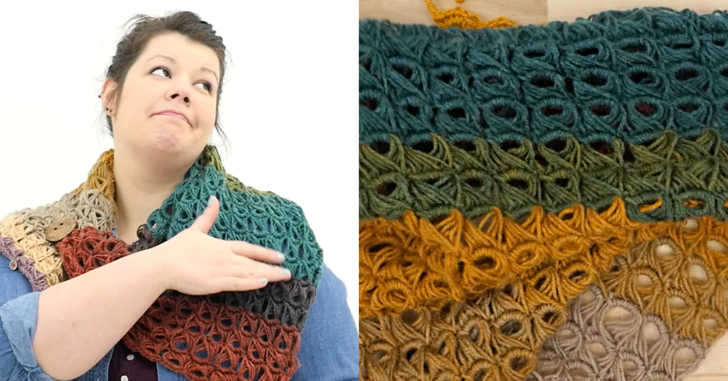 Isn't this broomstick lace just gorgeous? I first saw this stitch shortly after I started learning how to crochet. I instantly fell in love with it, but I thought it would be too hard for a beginner to learn. I've come back to this stitch several times over the years but still thought it would be too difficult.
Let me be the first to say that after working on this tutorial in the video below – this stitch is so easy! I am kicking myself for not trying it until now. If you know how to single crochet, you can do this stitch.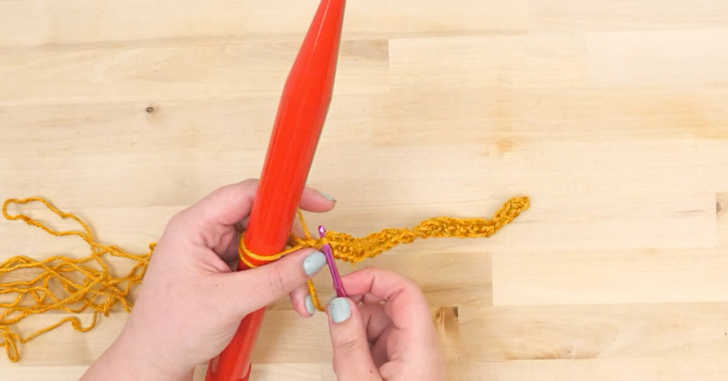 The key to getting those lovely loops is to use a large object to crochet around. In the video below, you'll see that I used a 50mm knitting needle. I've seen others use a ruler or a large popsicle stick. Of course, you could make this the old school way and use an actual broomstick – hence the name! I prefer the knitting needle because it has a nice large stopper at the end so your loops won't fall off.
I love everything about this stitch! The large swirling loops make for such a fun and unique texture, and the open spaces in the finished pattern make this stitch perfect for scarves and cowls during the fall and spring months. Go ahead and see how it's done in the video below, and keep scrolling for the written instructions and a free cowl pattern!
Supplies:
– Worsted weight yarn, 160 yards
– 4.5mm crochet hook
– Large knitting needle (ruler, broomstick, etc.)
– Buttons for various looks
Directions:
1. Row 1: Ch 56.
2. Row 2: Sc in 2nd ch from hook and each st across the row. Do not turn.
3. Row 3: Using the hook, stretch the final loop and slip it onto the knitting needle. *insert hook through the next stitch, yarn over and pull through, pulling the stitch up to create another large loop, slip onto the knitting needle. Repeat from * for each stitch across. Do not turn.
4. Row 4: Slip off 5 loops by inserting the hook through all 5 loops. Yarn over, draw through loops, yarn over and ch 1. Work 5 sc around the loops. *Slip next 5 loops from knitting needle and work 5 sc around the loops. Repeat from * to end of row.
5. Repeat rows 3 & 4 22 more times. Fasten off, weave in ends.
6. Attach button to the corner of the cowl, and use the holes of the broomstick lace to create different looks for the cowl.