This looks really complicated, but you won't believe how easy it really is!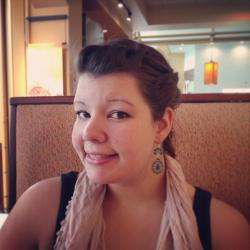 Jessica Griggs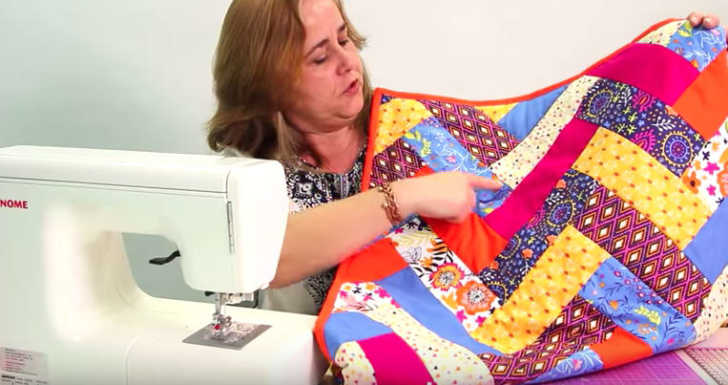 Isn't this broken herringbone quilt pattern just gorgeous? It may look complicated with all of the little strips interlocking and weaving in and out, but you won't believe how easy this pattern is once you have everything cut. One of my favorite parts of this pattern, aside from the awesome texture everything has, is that it's totally customizable to your fabric scrap pile. As long as you measure and cut everything the same size, you're good to go.
A general rule of thumb is that your strip should be three times as long as it is wide. Then just add in your quarter inch seam allowance and you're good to go!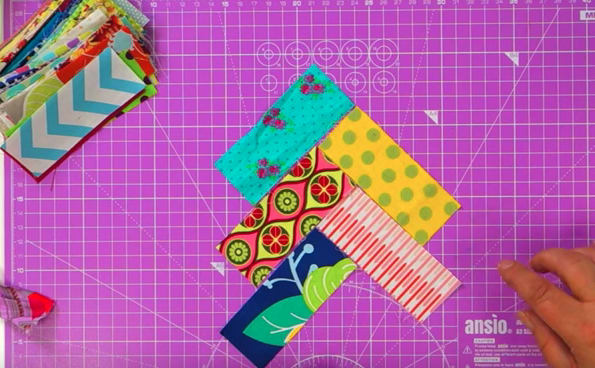 Watch as this quilter lines up her strips and simply sews on a straight line. Once you've sewn your long column, sew a few more! The key is to not sew the strips all the way to the end. Leave a little bit of a flap to help everything interlock in the next step.
As you'll see, this practically falls into place itself when you're sewing it all together! Get some helpful tips along the way, and get ready to bust your scrap pile with this fun and funky broken herringbone quilt!