The birds in your neighborhood are going to love it!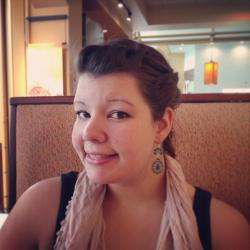 Jessica Griggs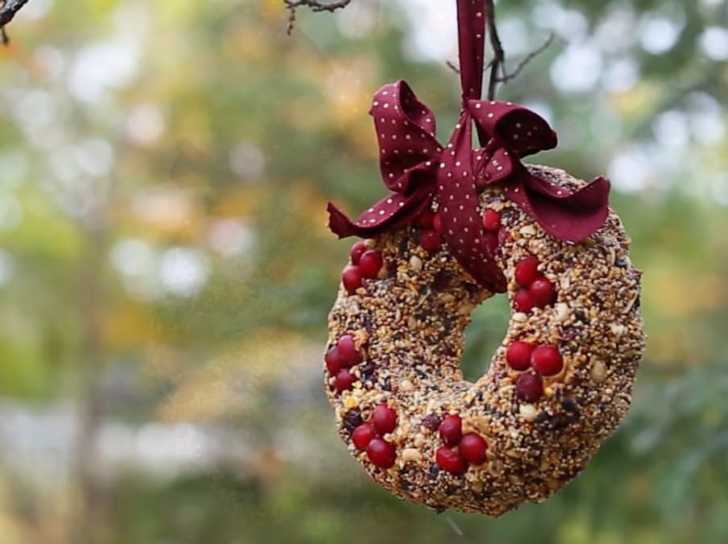 If you want to put birdseed out at you house, why not skip the usual birdhouses and make a pretty wreath for your feathered friends instead! By using a bundt pan, you can mold a bird feeder that can easily hang outside. Just add a wide, festive ribbon for an extra pop of color in the yard!
This recipe calls for suet, which is a type of animal fat often used in British recipes. It can be hard to find in the US, so you can replace it with lard or even butter if you need to. This is such a fun project to do with the kiddos on those cold winter afternoons!
The birds in your neighborhood are going to love it! Try out this craft to brighten up your yard this winter with some happy birds. The birds will love it and it will definitely liven up your outdoor space this winter.
Materials:
– 1 1/2 cups Suet, melted & strained (or lard)
– Saucepan
– Fine cheesecloth
– Measuring Cup
– Fresh cranberries
– 6-cup Bundt pan
– 4 cups Wild birdseed
– 1 cup dried cranberries
– 1 cup roasted unsalted peanuts
– Large plastic spoon
– Wide Ribbon
Instructions:
1. Cut 1 pound of suet into small chunks and heat in a saucepan until it melts. Once it is melted, strain it through the cheesecloth and allow it to harden to a solid. Once it has, repeat the process again, melt and then strain.
2. Once you have strained it twice measure out 1 1/2 cups of the melted suet and set it aside.
3. Put your fresh cranberries along the bottom of your Bundt pan and set aside.
4. Combine your birdseed, dried cranberries, and peanuts in a large bowl, mixing them thoroughly. Add in your melted suet and mix it through.
5. Use a large spoon to scoop the mixture into your Bundt pan, pressing down on it firmly.
6. Place it in the freezer overnight to harden.
7. The next day, pull it out of the freezer and allow it to sit at room temperature for ten minutes before trying to take it out of the mold.
8. Use a wide ribbon to hang it up outside when the temperature is around freezing. Keep the wreath out of direct sunlight so that it doesn't melt.