See how easy this adorable fall accessory is to crochet!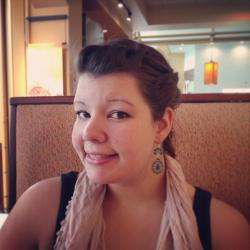 Jessica Griggs
Do you love all things pumpkin this time of year? I sure do! Pumpkin spice latte, pumpkin lotion, pumpkin harvest candles, pumpkin pie flavored M&Ms (oh yeah, those are a real thing), you name it, I've probably purchased it. This crochet pumpkin pouch is the perfect project!
I love these little projects that you can easily crochet in an hour or two. Plus, they are a great way to use up some scraps. How are you going to use your little pumpkin pouch? The kiddos could take them out while trick-or-treating, you can use them as gift bags for friends and family, or just keep one for all the little odds & ends you have in your purse or backpack! No matter how you use this little guy, I know you're going to love this easy pattern. Go ahead and see how it's done in the video below!