Turn even the most rugged beard into a festival of lights with these fun, multi-colored fairy lights for your face fuzz.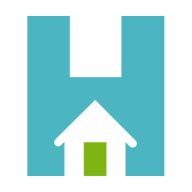 Anastasia Arellano
With the autumn season just around the corner, that can only mean one thing: Christmas won't be far behind. And if you're like me, you're excitedly waiting to get through October and the Halloween festivities, in order to be able to start thinking about ALL the Christmas decorations. Christmas is fun. There's so much to love about it: the chilly weather, the food, the presents, the closeness of family, and of course all the pretty, shiny decorations.
https://www.instagram.com/p/Br00PeTAKpp/
One of the upcoming trends that you may want to get excited about – especially if you, or someone you know, happens to rock the rugged man-beard look – is actually Christmas lights for beards. Fox News reports the trend, which is known as #BeardLights, began after an online gift shop started selling Christmas lights specially created for beards. So now you can take the spirit of Christmas with you wherever you go!
https://www.instagram.com/p/BsGK7vzF1ba/
The fairy lights for your beard are powered by a portable battery. They also are able to clip into your beard so you can wear them just like regular Christmas lights. However, the company does warn against wearing the lights if you have a wet beard, or if you plan on going outdoors while it's raining – but other than that they are perfectly safe to wear.
https://www.instagram.com/p/Br6LGkDH2PY/
If you're a bearded man who wants to steal the holiday spotlight at the office Christmas party of the family dinner, then these statement accessories are the perfect way to do it.
https://www.instagram.com/p/Brz0RqvA5qp/
https://www.instagram.com/p/BrqDkGpBzHy/
There have already been customers who've purchased the fairy lights, and they're leaving glowing reviews. One person wrote, "Absolutely hysterical and was one of the main talking points during Christmas in our house. Lovely bright LEDs, good functions, and apparently the clips were comfortable!"
https://www.instagram.com/p/BrzrRzqDR4D/
While another added, "Bought [this] as a joke gift for Christmas for my daughter's husband who has a very bushy beard. Thought the kids would love it."
https://www.instagram.com/p/BteskxcAiQm/
A third customer affirmed, "Brilliant product, bought for my hairy son. Lit up his night shift."
https://www.instagram.com/p/BqsHiT6hGzz/
A spokesperson for the beard lights has stated, "Don't have room for a Christmas tree in your dismally small rental flat? Don't bother with one of those dinky desk-sized ones, just get these and make yourself the tree this year. Basically, it's fairy lights for your beard and each light changes color and flashes—they clip on super easily—facial hair not included."