I'm going to try this when I get home!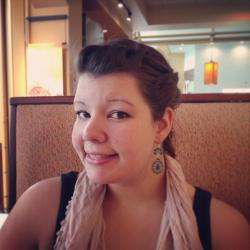 Jessica Griggs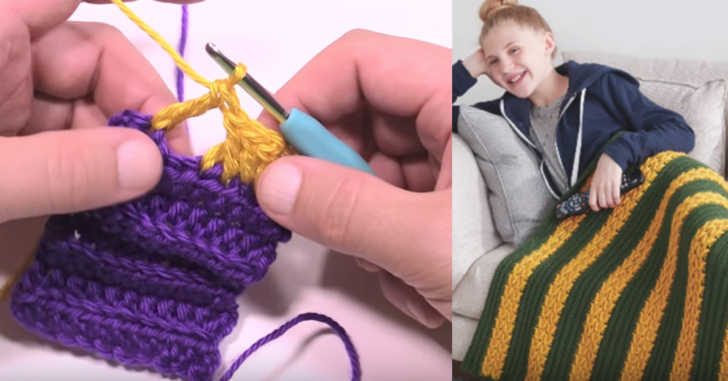 I just love this arrow stitch, especially when it's paired with the simple and classic look of the half double crochets in the back loop only. This looks complicated, but as you'll see in the video below it's all quite simple. Skip three stitches, treble crochet in the fourth stitch. Then go back over to the skipped stitches and double crochet in each, keeping the treble crochet on the back side of the stitches. You'll see how it's done in the video!
Mikey from The Crochet Crowd walks us through every step of the way – he even wrote up a diagram if you learn better that way! I just love these videos from Mikey and The Crochet Crowd. He does such a good job of breaking down complicated patterns and letting me know that I, too, can crochet them! Go ahead and see how it's done in this video, and let us know how it turns out! The most difficult part will be figuring out what colors to use… I think green and blue for the Seattle Seahawks!!