Fun to make and the perfect gift for the little girl in your life.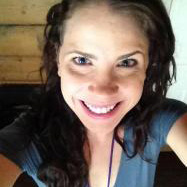 Katie Arnold
I think back to when I first started crocheting and how every single project felt impossible. I always saw cute projects and patterns and thought "maybe someday, if I'm lucky I too can make that." At that time, I did not have the accessibility of great tutorials to walk me through piece by piece to gain the confidence that I could actually complete that project, so now I love that I can find tutorials that take what could seem like an intimidating project and make it approachable for me and everyone else, no matter the skill level.
This tutorial for amigurumi kitty ice creams from Flying Mio is one of those projects that fits the bill. It may look intimidating at first, but we promise you will have a lot of fun with this one, regardless of your skill level!