I can't believe how good the trees look in this small space!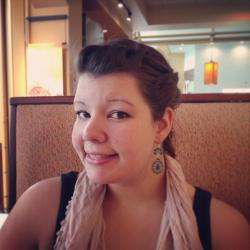 Jessica Griggs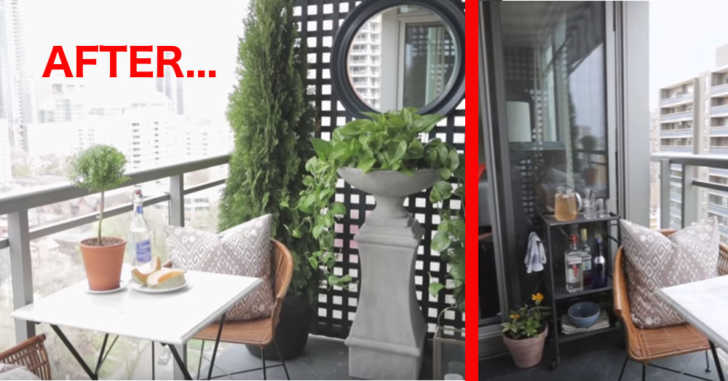 Wow! Can you believe this transformation? That concrete and glass balcony from the before photos sure looks familiar. I think I have the same sad chair and table set crammed in the corner of my balcony at home… But I'm inspired to change all of that when I get home! I love the look of the modern trellis that still lets light in but adds so much texture to the space. I also never would have thought to put cedar trees in this small space, but I love the end result. This balcony has such a classy tea garden vibe going on now!
Don't miss the fun faux awning made from weather resistant materials and poles. I just can't get over what a difference it makes and how it pulls everything together. Are you looking for more ideas on how to redecorate on a budget? Check out this article on 6 tips to redo any room on a budget!