You won't believe the finished product!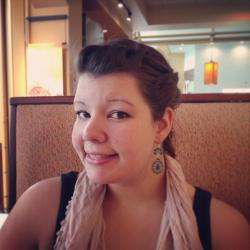 Jessica Griggs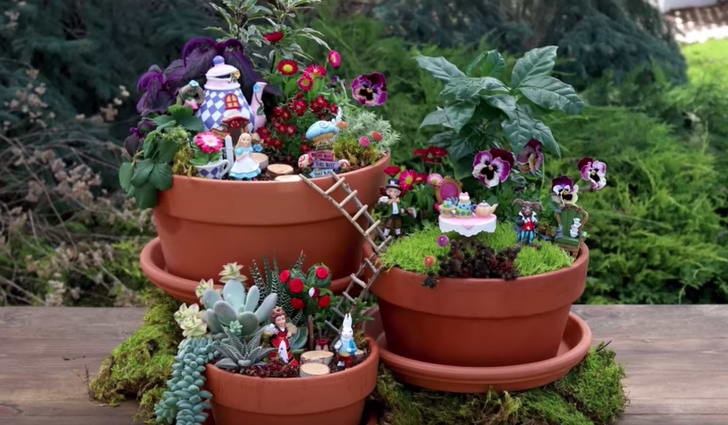 Fairy gardens are very popular right now, and it's easy to see why! Isn't this "Alice In Wonderland" themed fairy garden just adorable? Fairy gardens combine gardening with adorable miniature figures as well as some fun DIY projects to really make a masterpiece!
Who doesn't love an excuse to play with dolls? Whether you're six or sixty, this DIY fairy garden is perfect for you! The kiddos love helping out on projects like these, and we can't think of a better way to spend some quality time with the little ones.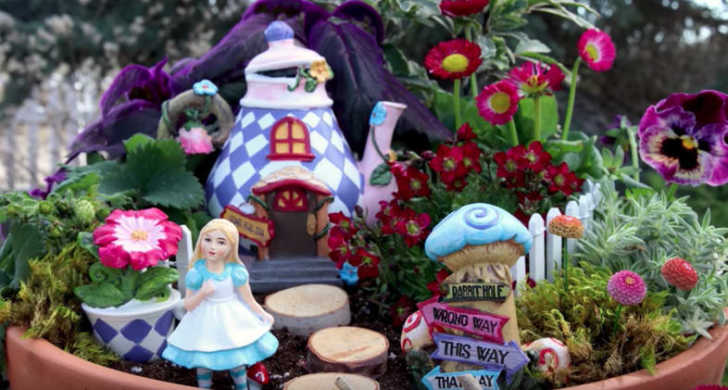 This particular fairy garden includes lots of Alice In Wonderland pieces, but you can include whatever you want in your own version! It can get pricey to buy all of these pieces, so why not get creative and make your own? There are a ton of tutorials on how to make ladders, bikes, fences, paths, and other decorations for your fairy garden.
Whatever you decide to do, I know you're going to fall in love with these fairy gardens. Just grab some pots and soil, and see how to build up the garden portion in the super helpful video below! Succulents and moss work great for these projects. Go ahead and see what other plants are used and get inspired to create your garden today!