4-year-old Saylor celebrated her birthday to theme of Aldi – the grocery store chain. Saylor's mom ensured tiny Aldi details were present throughout the party and everyone loved it.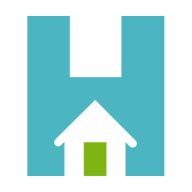 Steven Roberts
Meaghan Singleton is absolutely in love with the grocery store, Aldi, and her four-year-old daughter, Saylor, feels the same way. It seems as if the grocery store is more than a place to pick up produce, it's a great way to celebrate.
Singleton talked to Insider about what she and her daughter have been doing in Sumter, South Carolina. They have been making trips to the grocery store for a while now because it is near the military family's last two duty stations.
"Since Saylor could sit in a shopping cart, she's been coming with me," Singleton said. "If I say we are going to the store, the first words out of her mouth are, 'Aldi, right?' She loves going on the hunt for deals with me."
When it was almost time for Saylor's 4th birthday party, Singleton wanted to know what she loved the most. It turns out, she loved Aldi.
That is when her mom started getting creative and went to work putting together an Aldi-inspired birthday party.
Singleton did not waste any time putting together the details.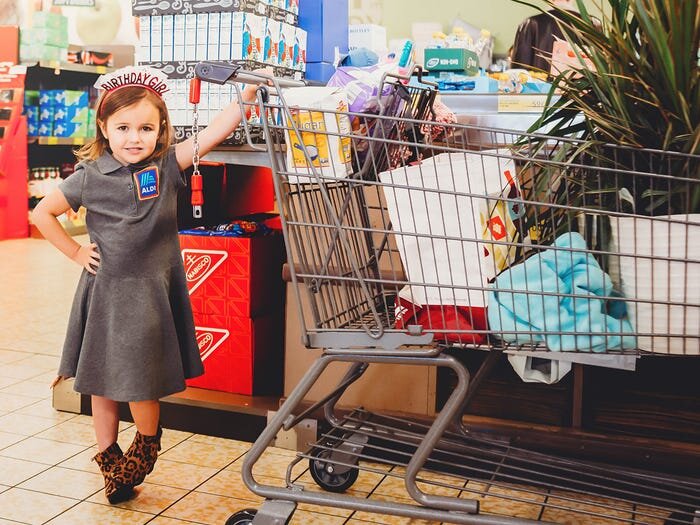 One of the first things they did was to look for someone that could embroider the Aldi logo on Saylor's birthday polo dress outfit. It looked surprisingly similar to the typical Aldi uniform.
Singleton used Facebook to locate a local crafter and then got busy with the rest of the details.
Saylor had professional photos taken at Aldi to create the signs. She posed with toys in what Saylor calls the "fun aisle." Incidentally, her mother calls it the aisle of shame.
"It is was so great seeing all the employees love that she loves Aldi as much as they do," Singleton said. "They even let her sit at the register."
When people arrived at the party they saw the classic Aldi competitor sign, which also ranked Saylor.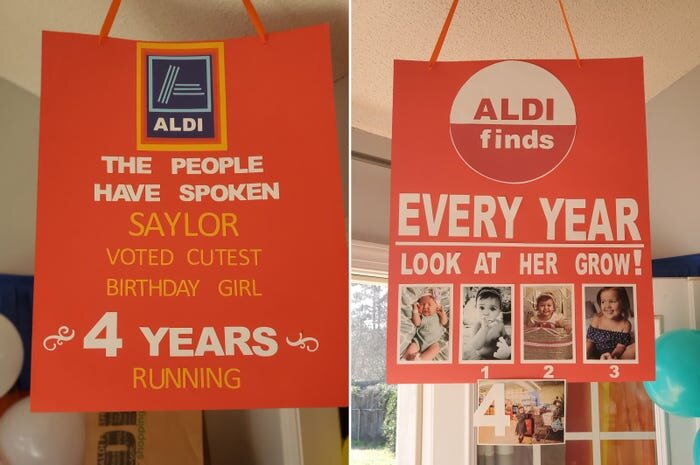 These signs are typically put toward the front of the store where the local competition is ranked.
Singleton wanted to create a party sign that had her daughter named the 'Cutest birthday girl four years running'.
A number of other signs were made to advertise, which used pictures of Saylor.
Quarters had to be a part of the party, so the mom made cookies that replicated this part of the experience.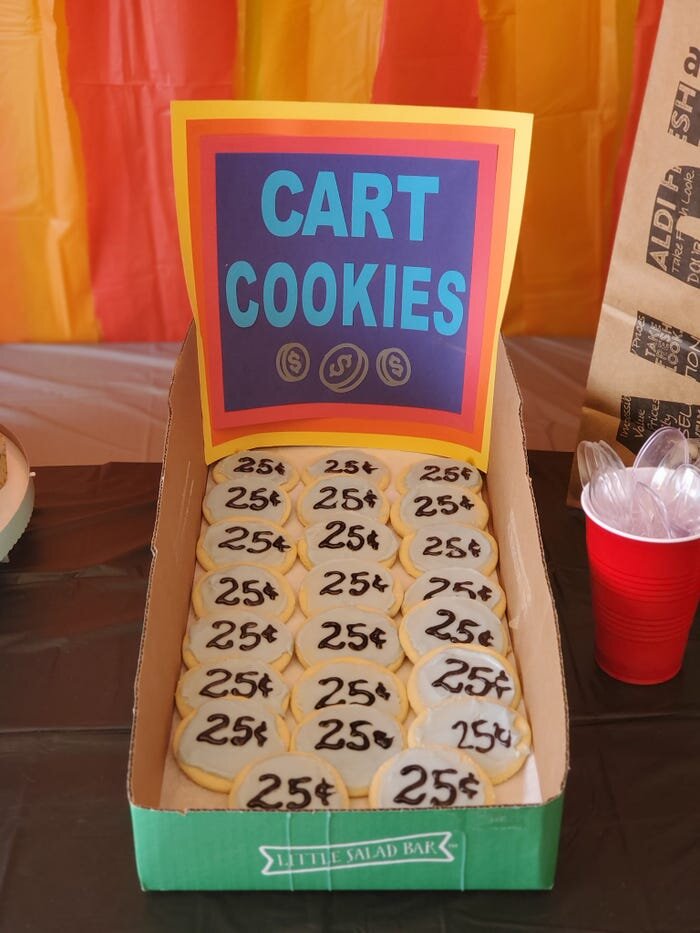 Photo: Webb Trio Photography / Meaghan Singleton[/caption]
In order to use a cart at the grocery store, you have to deposit a quarter. Singleton wanted to make sure that this was a part of the party.
"There was no way I could leave out the quarters," she told Insider.
She made some cart cookies that looked like quarters.
They put food in cardboard boxes, which is how you often pick up your groceries at Aldi.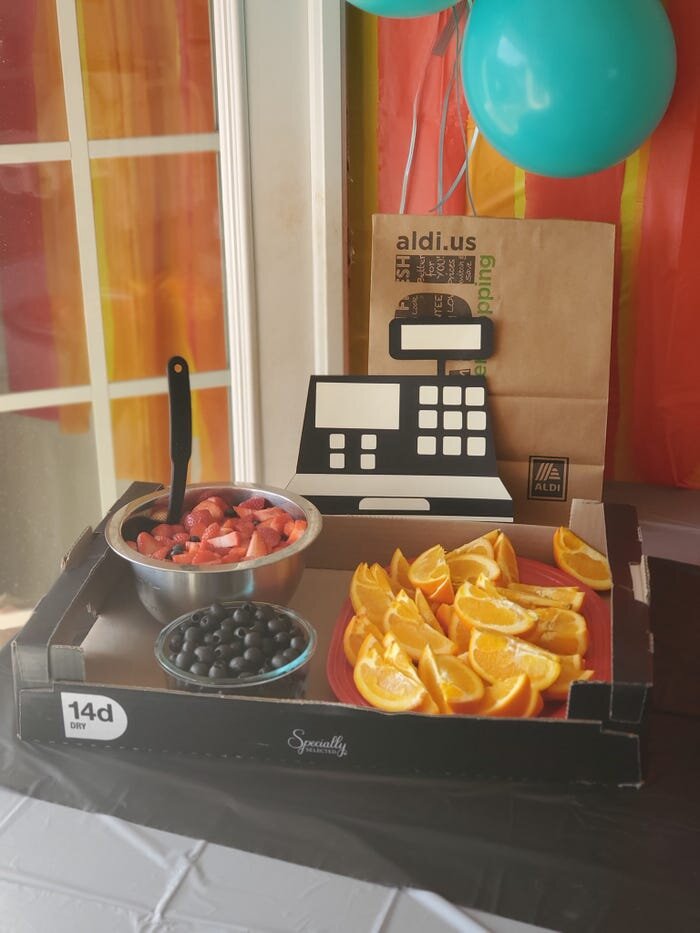 Aldi does not typically offer plastic bags, so Singleton wanted her party to be bag-free.
"Serving all the food out of the boxes Aldi uses on the shelves was something that really sealed the Aldi theme for me," she told Insider.
Singleton says that her guests were impressed by what she had done.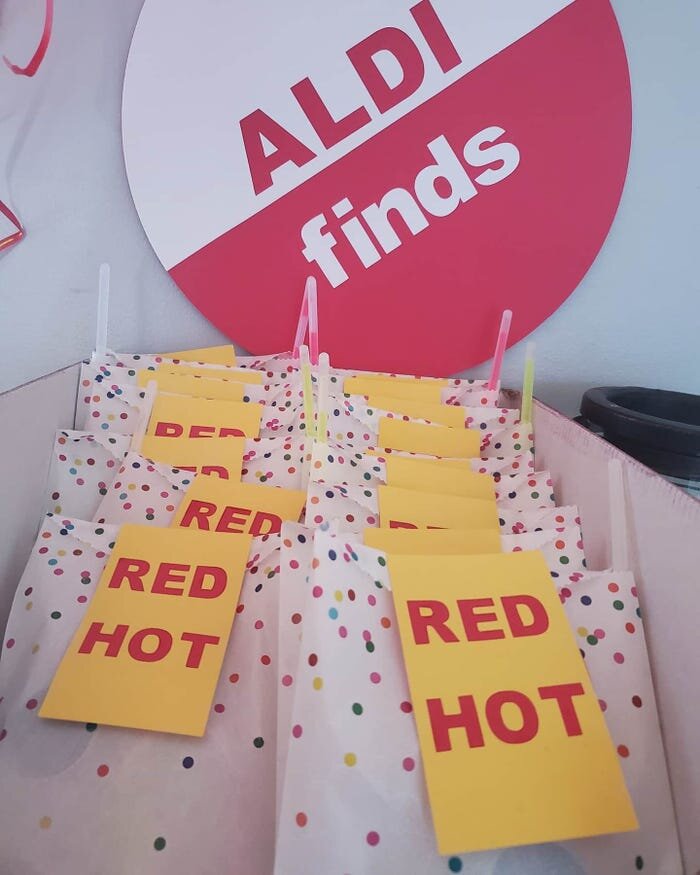 She said that many of the guests also shopped at Aldi, and they were surprised by how much Saylor loved the store.
She also said that they liked her attention to detail, including the 'Red Hot' deals treat bags.
She had a number of signature offerings from Aldi.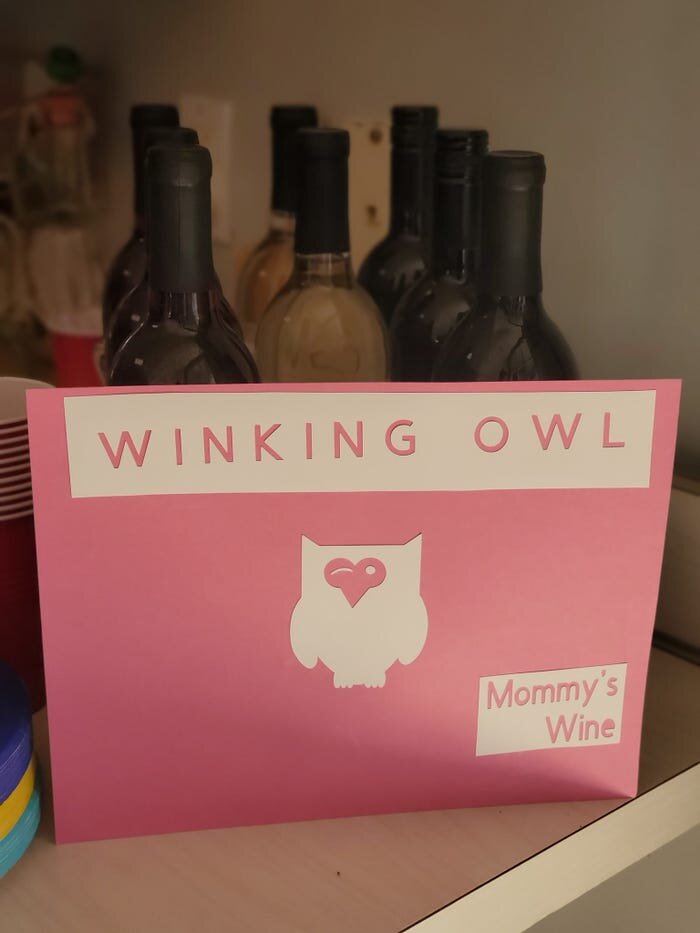 Everything was tied together neatly when she stocked up on Winking Owl wine for the adult guests.
Aldi's snacks were also being served, including Clancy's potato chips.
Singleton especially loved her daughter's reaction to the party.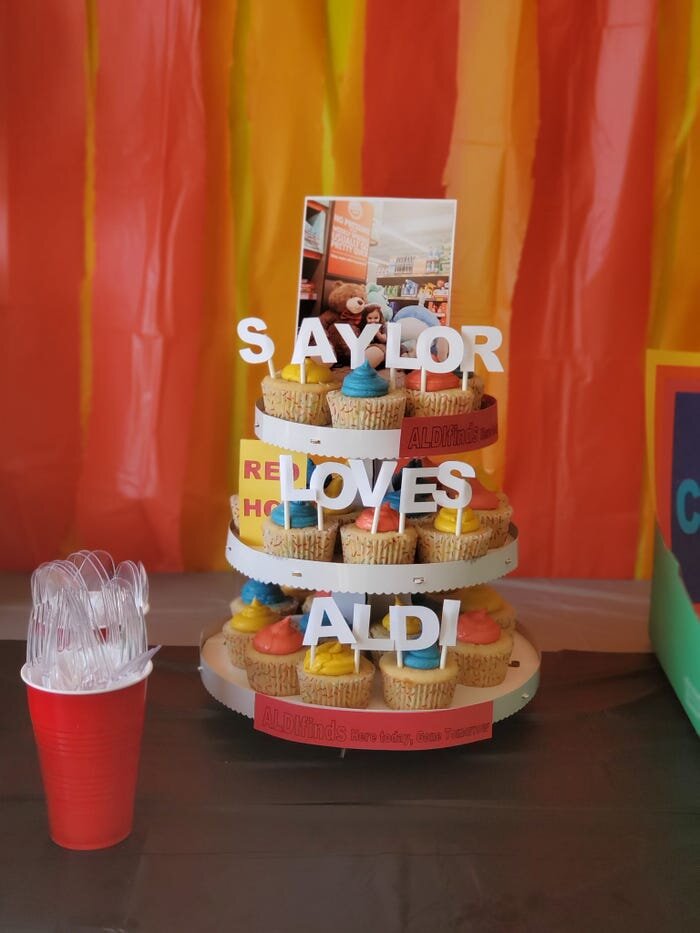 She said that it was all worth it when she saw Saylor's eyes light up when she came into the room. "She ran around saying 'I love Aldi,'" she told Insider.
Saylor's favorite part? It was the cupcakes, labeled: "Aldi Finds: Here today, gone tomorrow"