Want to see what you can make a rug out of? Your old t-shirts! Check out the tutorial and create your own, one-of-a-kind circle rug!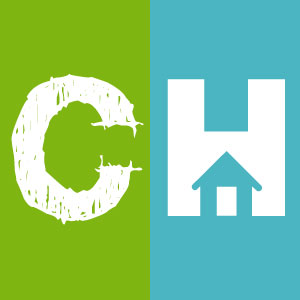 Crafty House
We love shopping for home goods, but it can be super frustrating and disheartening when you find stuff you love, but that's way, wayout of your budget. That's why we like to shop for inspiration, but then try our hands at recreating those special items by hand. One thing that's pretty easy to make at home (without looking like you hacked it together) is a crocheted rug. Seriously, you'll be bowled over by how great it looks!
In this case, we're sort of reinventing the wheel by using t-shirt yarn to make our rug. This way, your final product is seriously unique and cool – we promise, everyone will be asking you where you bought it! Start out with a little magic ring crochet action and get your rug on its way…don't forget to send us photos of the finished result!