Have you ever used any of these things as seed starters before?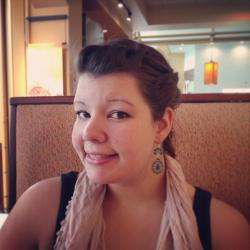 Jessica Griggs
Growing plants from seeds is a great way to get a head start on the growing season! If you're anything like us, you're itching to get back into the garden and dig your hands in the dirt. We still have a few more weeks of winter, but it's the perfect time to start thinking about seed starters! Here is a list of unique seed starters you probably haven't considered using before – check it out!
Ice Cream Cone
https://www.pinterest.com/pin/360358407669161818/
These cute little seed starters are a great way to get rid of stale ice cream cones! Plus, they are totally biodegradable. Win-win!
Egg Shells
https://www.pinterest.com/pin/360358407669161784/
Egg shells make for wonderful seed starters. Once you see little sprouts, just plant the whole thing in the dirt. The shells add much needed calcium to the soil!
K-Cups
https://www.pinterest.com/pin/360358407669161796/
Do you need an excuse to drink more coffee? This one is just for you! Most K-cups are biodegradable, and you can even use the leftover coffee grounds to enrich your soil!