Get yourself to the gym with all the tools you need for a great workout.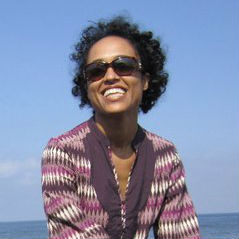 Sarah Cool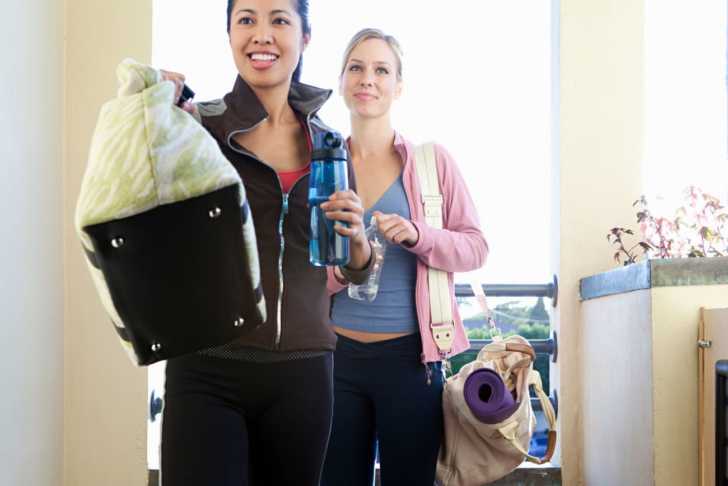 It's one thing to physically get to the gym, it's another to get there with all the right gear. When we have these essentials on hand, we've got no excuse to skip a workout. Our list might seem obvious, but we've all found ourselves at the gym missing one or another key workout item. That's why we make sure to have our essentials all ready to go, and even a few backups, in order to avoid any surprises once we get to the gym.
What you do at the gym defines essential; swimmers may want an extra pair of goggles and a swim cap tucked away in their gym bag. A tennis player will need a racket and tennis balls; for yoga, you may need to bring your own mat to class. For the standard gym-goer, the list below should help keep you always ready for a workout. Lip balm and deodorant might not be considered "essential" (see our list), and many of us might add things like gum or a sweatband to their gym bag. Know what YOU need in order to get your best workout. We recommend packing your bag the night before; all you'll need to do in the morning is grab it and go!
9 Gym Bag Essentials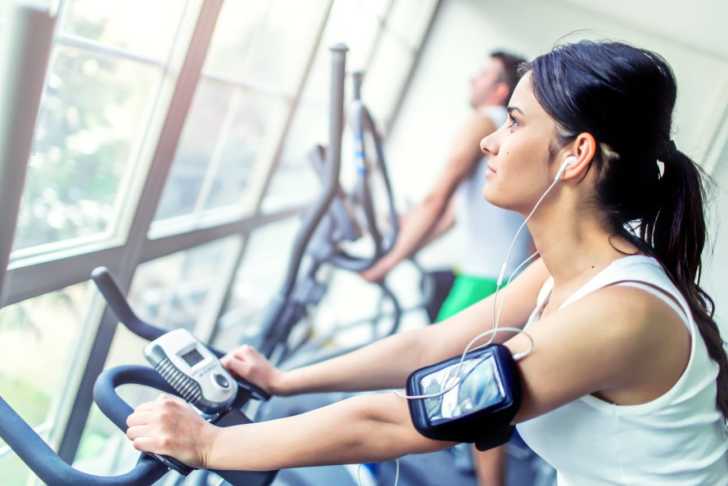 Clothes
Sports bra, shorts or pants, t-shirt or tank top, socks, underwear. While you don't need fancy clothes to get through a workout, there is something to be said for getting the right clothing. You want materials that are sweat-wicking and that are conducive to your workout. Loose fitting or baggy clothing might be comfortable, but it might make it difficult to execute those necessary workout moves. Ladies, find a good sports bra so that you're comfortable during cardio or yoga, and everyone needs the right kind of underwear to avoid chafing or general discomfort.
Shoes
We're firm believers in good quality shoes. We know that the price tag can cause a little sticker shock, but you will be on your feet for a workout so make sure you're footwear is comfortable and appropriate for what you want to do. And there's something to be said for putting on a pair of shoes that look and feel good…the right shoes will put a little spring in your step that will pep up your workout.
Water bottle
This is pretty obvious that staying hydrated during a workout is super important, but staying hydrated before and after is essential fuel for your body's muscles. Find a water bottle that you know you will use and that you will not forget! The lost and found at a gym is full of abandoned water bottles, so make yours something that is easily remembered and functional.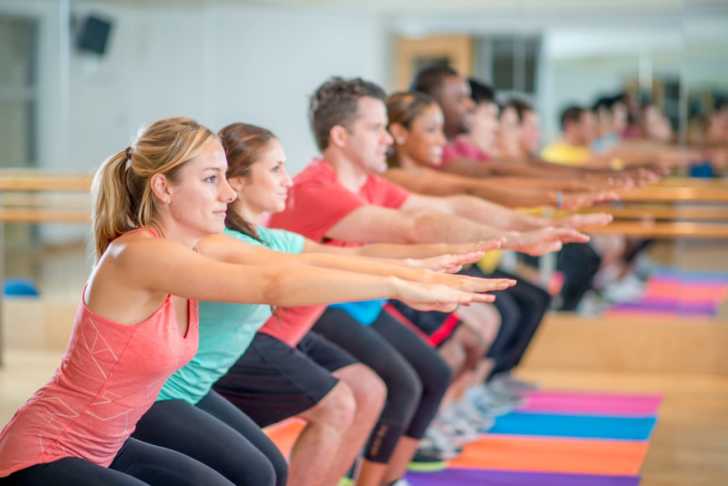 Flip flops
Going barefoot at the gym is an invitation for all kinds of nasty things. Keep your feet safe by packing a pair of flip-flops. Flip flops are essential for the shower, but also for preventing contact with any unwanted bacteria and fungi that are known to lurk around the gym locker rooms.
Hair ties and/or headband
Keeping your hair out of your face and off your neck will keep you cool and focused. And a hair tie is equally as essential post-workout, when you need to get out of the gym quickly but don't have time to shampoo, condition, blow dry, etc. Keep an extra tie in your bag or around your wrist, just in case.
Nutrition bar
You've got your sweat on, now get your grub on. It's important to start replacing and refueling after your workout, so keep a nutrition bar in your bag to help your muscles in the recovery process. A protein bar is a good way to curb that hangry feeling you might have, especially if you're working out in the morning or on your lunch break.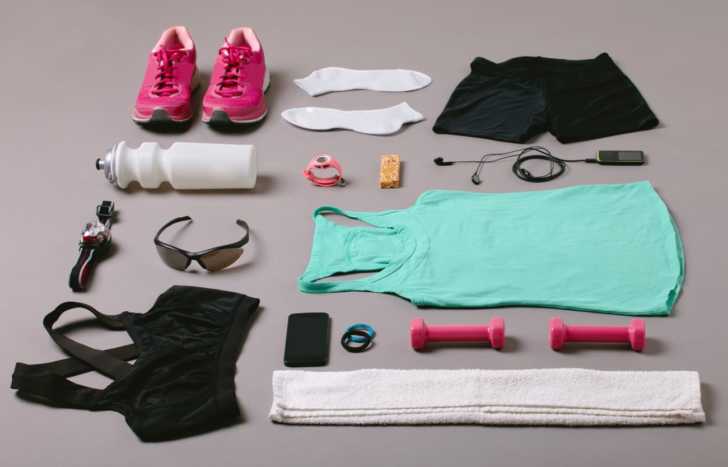 Headphones
Did you know: research has found a connection between music and working out. Our bodies and brains are more inclined to move when we've got music to help motivate us. This is why it's so important to have an extra pair of headphones in your gym bag. This little piece of equipment is almost as important as a pair of shoes because, without a workout playlist, that treadmill starts to look super intimidating.
Deodorant
Sweat is natural and it stinks. Why risk offending your neighbors or even yourself? Keep a travel size in your bag for any sweat emergencies.
Lip balm
There's nothing worse than chapped lips. As much as our shoes and clothing need to be comfortable, so too do our lips. That nagging, dry-lipped feeling is a huge distraction and we don't need any excuse to quit our workout early. A little lip balm comes in handy, especially for when you're meeting up with friends post workout – a good hair tie, dry clothes, and a little lip balm can go a long way.
One thing unofficially on our list: motivation. Part of what keeps us motivated is having the right tools at our disposal in order to make fitness a priority. Make sure your gym bag has these essential items and go get your sweat on! And remember, always consult with a healthcare professional before beginning a diet or exercise program.