Which one is your favorite?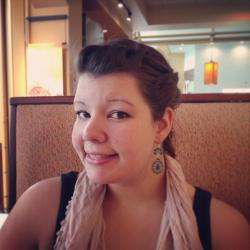 Jessica Griggs
Monster Eye Wreath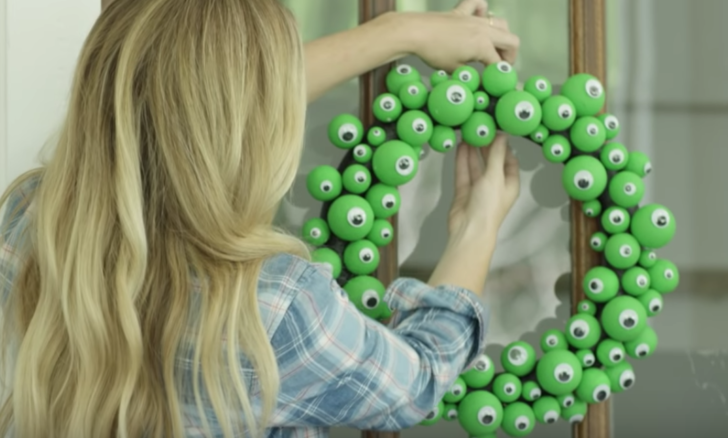 This is such a fun and funky wreath! More along the lines of eclectic and fun, this wreath adds a spunky splash of color to your front door or wherever you decide to hang it. Just grab some styrofoam balls in different sizes, a wreath form, some googly eyes, and paint! Start by painting the styrofoam balls and letting them dry. Then, attach them to the wreath, arranging them to fill in any blank spots. Then, add the googly eyes! This is really such an easy project, and super fun!
Skull Candle Holder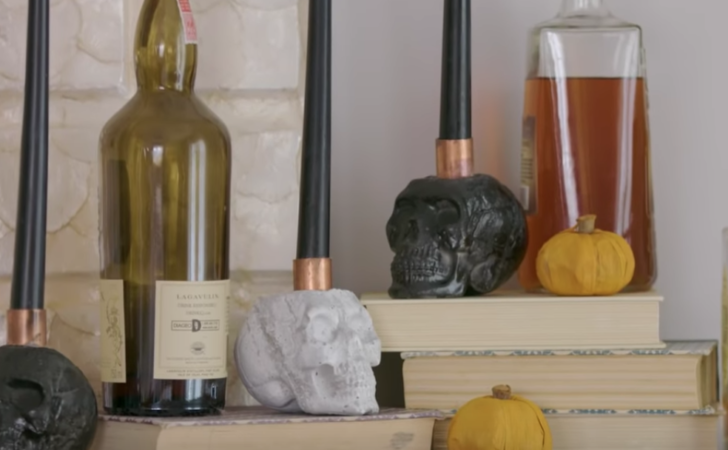 Back to the classic gothic Halloween decor, these skull candle holders are sure to be a hit! The process is a little more involved, but I think you'll agree it's totally worth it! You'll need a hollow plastic skull, some quick dry cement, and a hollow tube that fits your candlestick. Cut a hole in the top of the skull that fits the tube. Cut the skull open a little more in order to fill it with the quick dry cement. Once filled, put the tube in the hole you cut. Let it dry, then cut the plastic skull off to reveal a cement skull! Spray paint or leave as is.