Some authors have acted on the desire to create works of their own that extend the universe of another author.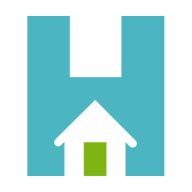 Will Stefanski
We all love books and if you're anything like us, when you finish a truly great book you want more! Your eyes crave another sentence to feed to your hungry imagination. You want another chapter so that you can stay with those characters for just a moment more.
There are some authors, though, who've acted on this desire and created works of their own that extend the universe of another author. There is a rumor that 50 Shades of Grey(E.L. James) was originally a fan-fiction based on the Twilightseries (Stephenie Meyer). While most fan-fiction is un-authorized and is submitted to the web for fun, some renowned authors have written famous extensions of another author's universe and been met with fame. We've compiled our 7 favorites "fan-fics" for you, plus one honorable mention that will have you puzzled!
You'll be surprised by who has written "fan-fiction!"
7.
Wicked: The Life and Times of the Wicked Witch of the Westv. The Wonderful Wizard Of Oz
Wicked,by Gregory Maguire, takes the universe of L. Frank Baum's The Wonderful Wizard Of Oz and extends it deep into the life of the Wicked Witch of the West (or Elphaba as Maguire calls her). 8 years after Wicked was published, it transcended into the world of the stage when Stephen Schwartz and Winnie Holzman turned this wonderful extension of the universe of Oz into a Broadway musical, which is still being performed today! Maguire reimagines the characters of Baum's world and adds depth to them in order to create a new world in which readers can get lost. How wicked is this witch really?
---
6.
Wide Sargasso Sea v. Jane Eyre
Written in 1966, Wide Sargasso Seaby Jean Rhys was written as prequel to Charlotte Bronte's, Jane Eyre. Rhys' novel was published 119 years after it's source material and tells the tale of Antoinette "Bertha" Cosway's life in Jamaica before being sent to England. We're trying hard not to say too much lest we ruin either of these great novels, but this tale of turmoil in the post-colonial Caribbean is definitely worth checking out if you're a fan of Bronte's, Rhys', or just a fan of great writing!
5. Scarlett v. Gone With The Wind
In 1991, Alexandra Ripley extended the universe of Margaret Mitchell's Gone With The Wind (1936). Although this sequel was a commercial success, the New York Times said, "this book's heroine may have green eyes and a small waist and a habit of exclaiming "Fiddle-dee-dee," but she is no one Mitchell's readers will recognize." Picking up where Mitchell left off, Ripley takes Scarlett O'Hara on a trip to Charleston, all the way to Savannah and then Ireland in a journey of discovery. Did Ripley do this civil-war classic justice? You be the judge!
---
4. Rosencrantz and Guildenstern Are Dead v. Hamlet
Do you recognize the names Rozencrantz and Gildenstern? They are minor characters from Shakespeare's Hamlet, childhood friends of the titular protagonist who were called forth by the King in order to distract Hamlet from his "madness." Tom Stoppard, however, flips Hamlet on its princely head with his 1966 play, Rozencrantz and Guildenstern Are Dead.These two characters become the protagonists while Hamlet's role in Stoppard's play is very small. This play exists in the realms of Shakespeare while creating an entirely new play from its source material, asking audiences "to be, or not to be" a part of the absurdity.
---
3. Grendel v. Beowulf
What happens when you take a titan of an epic poem like Beowulf and give a voice to its antagonist? You get John Gardner's 1971 novel, Grendel. Gardner creates a version of the character Grendel based in existentialism, discussing the merits of religion, the pain of loneliness, and the meaning of life with readers in the first person perspective. While Beowulf has captivated readers for hundreds of years as a basic story about defeating evil, Grendel redefines the relationship between heroes and monsters, challenging readers to do the same. Do you dare look behind the masks of heroes and those tasked to defeat them?
---
2.
Wheel Of Time v. Wheel of Time
Robert Jordan had been working on the Wheel of Time series since he published The Eye of the Worldin 1990. But in 2006, the author announced that he had a fatal heart condition and began preparing notes so that a successor could finish his final book in the series after his death. Brandon Sanderson, author of the Mistborn series, was chosen to take over the The Wheel Of Time after Jordan's passing in 2007. Jordan had supplied enough notes that Sanderson, a fan of Jordans' novels, had to split the final book into three separate books, totaling over 2,500 pages. You'll have to read for yourself how this Wheel of Time fan finished Jordan's series with dignity.
---
1.
The Hours v. Mrs. Dalloway
Our favorite bit of "fan-fiction," The Hours, won the Pen/Faulkner award for Fiction and the Pulitzer in 1999. Michael Cunningham's The Hours is such a beautiful tribute to Virginia Woolf's Mrs. Dalloway that Cunningham couldn't limit the homage to just one incarnation. The Hours has three narratives that intertwine into a powerful story of three single days: an afternoon with Woolf shortly before she takes her life, the morning of a mother in the late 1940's as she prepares a cake for her husband's birthday, and a woman in New York in 2001 as she plans a celebration for her ex, an acclaimed poet. Cunningham mirrors the style of Woolf's Mrs. Dalloway, as well as the imagery and beautiful language throughout these three beautifully composed narratives. To top of the fandom, The Hours was allegedly the working title of Mrs. Dalloway!
---
And our honorable mention goes to…
Ulysses v. The Odyssey
Those who have had the stamina and patience to read James Joyce's Ulysses will be pleased to know that this literary giant has links reaching into Homer's Odyssey. Ulysses is actually the Roman name for the Greek hero, Odysseus. Pericles Lewis of the Modernism Lab at Yale says that, "According to the parallel with the Odyssey, Bloom spends the day in exile, like Odysseus on his way back from the Trojan war, before returning home at the end of the day. Where Odysseus slaughtered the suitors who had tried to seduce his faithful wife Penelope, however, Bloom meekly accepts Molly's unfaithfulness." How tight is the bond between the works of Homer and Joyce? You have over 800 pages of stream-of-consciousness to find out for yourself. Godspeed!
---
Did we miss any?
Which stories extend your favorite literary universe?