Number 4 is brilliant!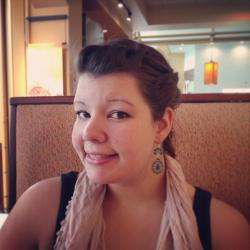 Jessica Griggs
Replace Light Fixtures and Lampshades
What a simple and easy thing to change about any room! If you're having trouble coming up with lampshade makeover ideas, check out this list of creative lampshade DIYs! The list includes making a lampshade out of your favorite instagram photos, how to make silk flowers to add to any lampshade, and even a pin-pricked city scape outline.
Speaking of Lights…
Instantly class up any room with new switch covers! You can buy switch covers in the store, but you can also make them yourself with cheap picture frames. These would also be cute with different bold accent colors that compliment the room, or rimmed in gold.
Reorganize With Thrift Store Finds
Of course you knew thrift store finds would be on this list somewhere. But this is thrifting with a purpose: to reorganize. I love the way these look! With the old frames and different backing, these organizers would give a completely different feel and look to any bedroom or bathroom. Notice how each frame is a little different – one has chicken wire, another has a patterned metal sheet, and the third one has metal ribbon!
What are your favorite tips for decorating on a budget? Let us know in the comments below!