These are all super easy to make and are very budget-friendly!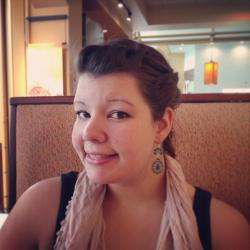 Jessica Griggs
While Christmas may be over, and the tree is put away, along with the stockings and mistletoe, winter is still in full force! It can be hard to find the perfect decor for this time of year, but we have some awesome winter DIYs you're just going to love! These are all super easy to make and are very budget-friendly. Go ahead and find your next winter DIY on the list below!
Snowball Wreath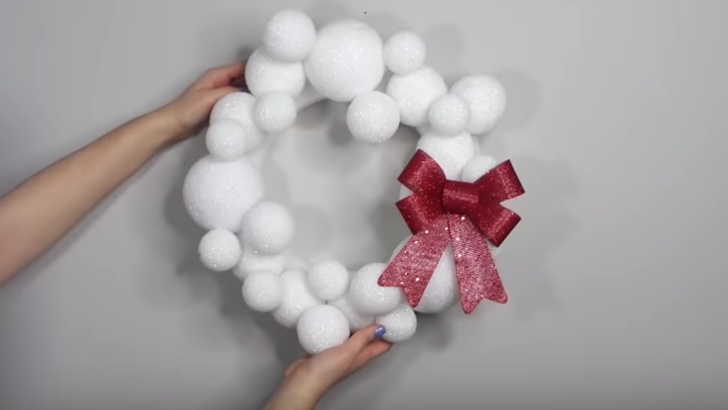 This is such a cute and easy project! All you need is a foam wreath form, some styrofoam balls in several different sizes, Mod Podge, glitter, and a pretty bow. Start by gluing the styrofoam balls onto the wreath form with hot glue. Then, paint a layer of Mod Podge over the snowballs, quickly followed by glitter. You may want to work in sections to ensure the glue doesn't dry before all the glitter gets on there! In this example, they used white glitter, but you can mix it up with some blue if that fits your decor better. Finish off with a bow or other embellishment!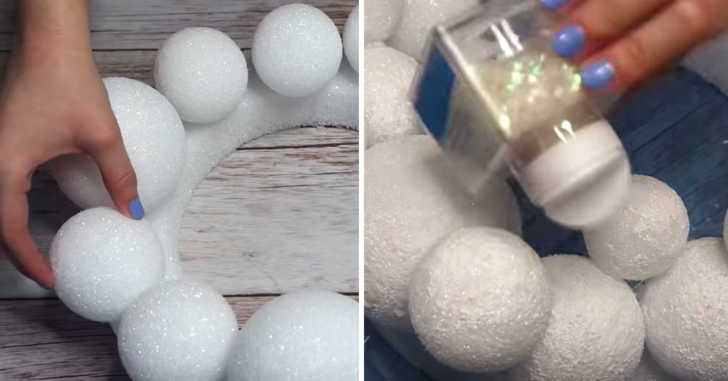 Festive Centerpiece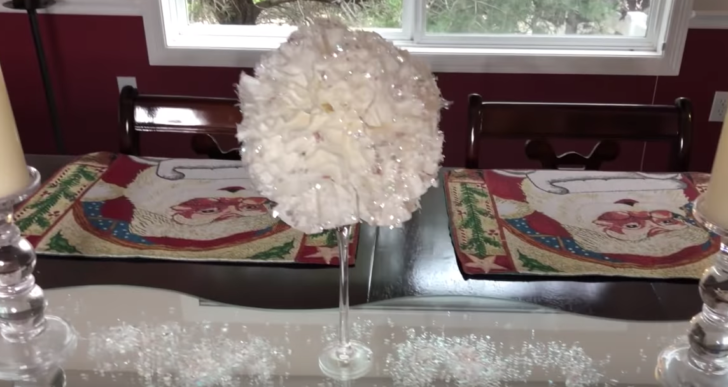 This is such a gorgeous and classy centerpiece, don't you think? If I were to do this project, I'd make three with different heights. For this, you'll need styrofoam balls, coffee filters, Mod Podge, glitter, and a wine glass or candlestick. Start by folding the coffee filters into cones and then twisting the ends. Glue the twisted end of the filter to the styrofoam ball and fluff out the other end of the coffee filter. Repeat this process until all but a small section is covered. Glue the wine glass or candlestick to the area not covered in coffee filters. Finally, paint a light layer of Mod Podge just on the very outsides of the coffee filters and then sprinkle some glitter on for added flare!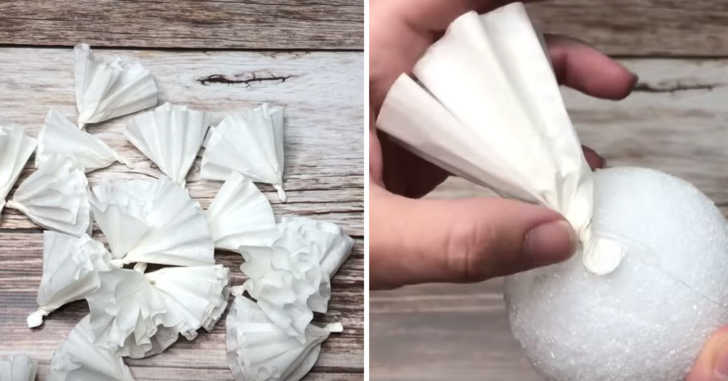 Sock Snowmen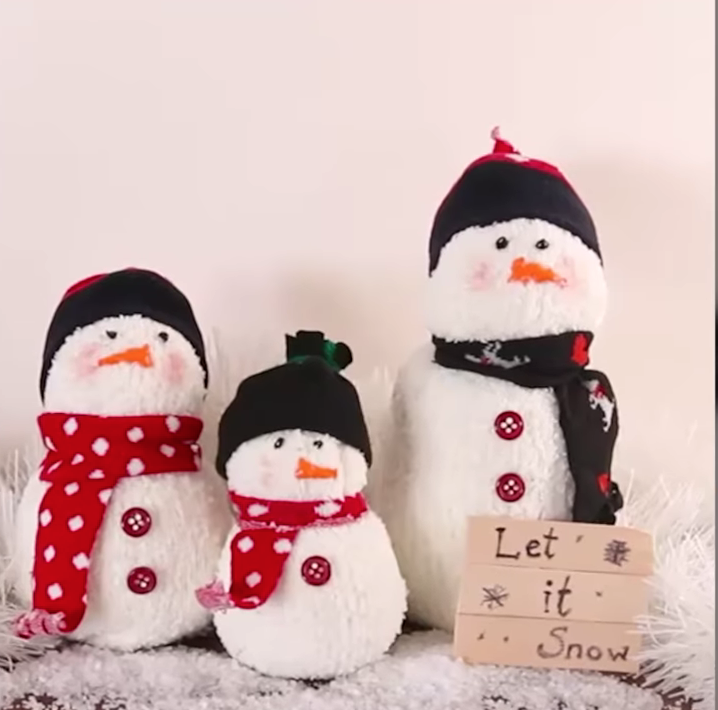 Aren't these adorable? I love this project. It's one I've done a few times over the years, and it takes about fifteen minutes to complete. The kiddos would love to get in on this one too! Grab a fuzzy sock and cut off the foot part. Fill about half full of rice, and then tie it off. Fill the rest of the sock with rice and tie it off again to get the snowman shape. After that, it's simply a matter of decorating! Cut up other socks or scrap fabric you have to make scarves and hats. You can add buttons and a face if you want, or leave it plain and use the little snowman as a hand warmer. Just stick the rice-filled sock in the microwave for thirty seconds or so, and you'll be warm in no time!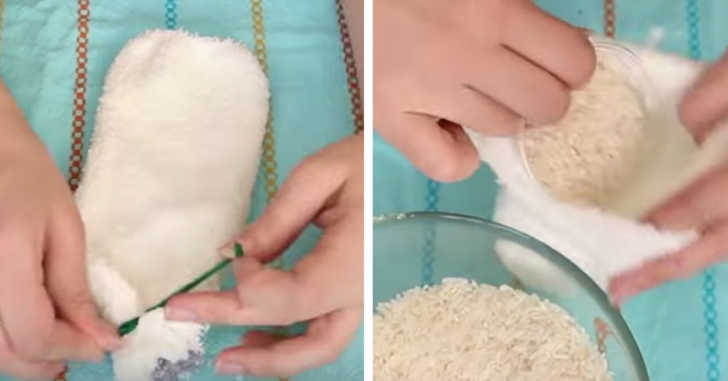 Snowman Topiary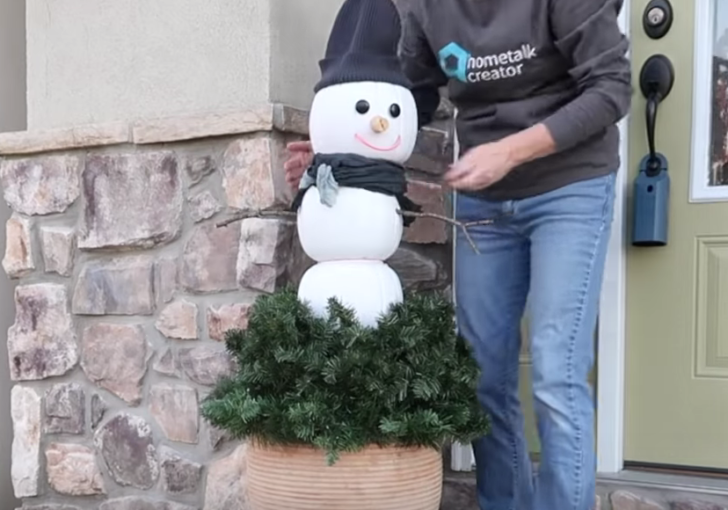 How cute is this idea? The best part is finding a new purpose for the cheap pumpkin halloween baskets from a few months ago. Start off by spray painting three pumpkins white, and then decorating one with a face and one with stick arms. Drill holes in the bottom of all three pumpkins and assemble by sticking a rebar into a pot and stacking the pumpkins. Finish off with a hat and scarf, and your snowman topiary is complete!
Snow Candles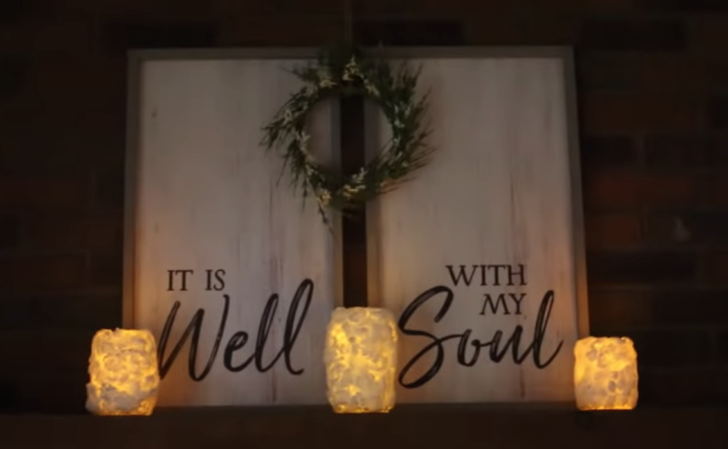 This might be my favorite idea on the list. Start by melting white candle wax in a pot over low heat. Take the melted wax off of the burner and whip it up using a hand mixer. Grab some LED candles and start spreading the fluffy wax on. Paint a thin layer of Mod Podge over the wax and sprinkle glitter on top. That's it! These beautiful snow candles look beautiful in the day or while all lit up at night.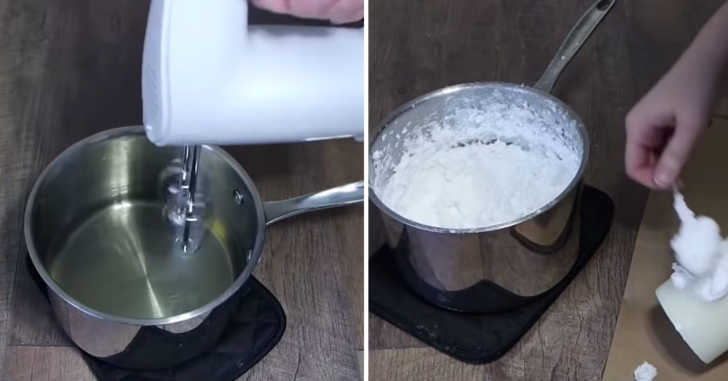 Get inspired to try these out for yourself! Watch the video below for more in-depth instructions on each project.